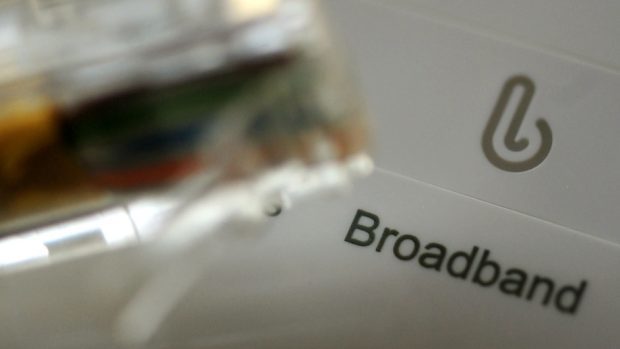 Poor broadband connections are causing major problems with tele-health care programmes and home working in rural Scotland.
Aberdeen University's deputy head of geo-sciences Lorna Philip raised her concerns at a Scottish affairs committee meeting at Westminster yesterday.
She said governments may need to install more expensive fibre broadband now to save cash in the long-run.
Lib Dem MP Christine Jardine queried whether there was a danger that superfast broadband programmes would not deliver promised improvements for rural areas.
Ms Philip said there had been problems with the university's centre for rural healthcare, for patients living near Inverness, due to a lack of connectivity.
"The speed issue is absolutely critical," she said. "Developers are developing software to be used on networks that are fast and reliable.
"Patients using a home monitoring kit need to transfer data from their home to a consultant and the big challenge in some remote places was that they couldn't transfer that data to allow effective monitoring. At a time when many health boards are struggling to recruit, this mismatch becomes very difficult."
Conservative Banff and Buchan MP David Duguid and Aberdeen South MP Ross Thomson also asked Ms Philip about the impacts slow broadband had on businesses because many were finding it difficult to recruit staff if they could not get a good broadband connection at home – for leisure or to work remotely.
Ms Philip said: "I personally know people working in Aberdeenshire who are constantly complaining about their faulty connections, despite only living a few miles outside Aberdeen.
"At the moment, unless there are wholesale improvements, Aberdeen will fall behind, because a city built on a global industry needs to be at the cutting edge of technology.
"If all we are doing is allowing rural areas to catch up to the Scottish national average, technology is moving at such a fast pace that may mean in five years time we have exactly the same challenges on our hands.
"Fibre connections in the home, although logistically challenging and not as cheap an option as people might like, may in the longer term be the most cost-effective solution because that's the most up-to-date technology for serving individual households we have at the moment."
Speaking after the committee, Mr Thomson said: "We will need new and improved infrastructure in the north-east of Scotland to ensure our economy can continue to thrive and that no local residents are left behind."
Mr Duguid added: "In my view, access to a reliable internet connection should be on a par with access to basic utilities such as electricity and water."