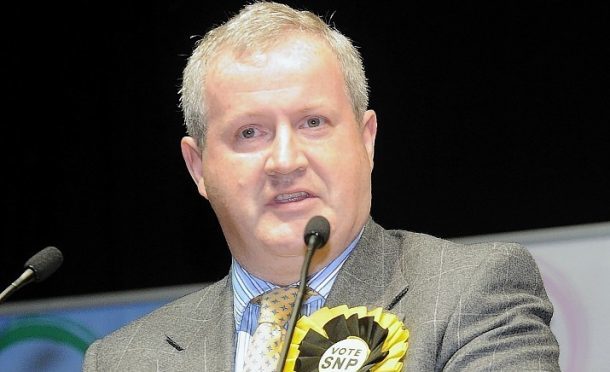 The frontrunner to become the SNP's new depute leader has revealed that he does not want the job.
Ross, Skye and Lochaber MP Ian Blackford told the Press and Journal last night that he had decided against running for the post.
The shock move leaves the race to succeed Angus Robertson wide open, with several candidates thought to be considering a bid.
As the role was previously held by a rural MP who was the party's Westminster leader, Mr Blackford had been considered by many to be the clear favourite, offering a continuation of the links established by Mr Robertson.
Senior SNP figures even warned against a "coronation" for Mr Blackford.
But he revealed last night that while it would have been an "absoute honour" to serve as depute leader, his focus was fully on serving his constituents and leading the group of MPs.
"To be honest I had made my mind up last weekend but I wanted the opprtunity to reflect," he said.
"I was being given a lot of encouragement by people in Westminster, in Holyrood and elsewhere in the party and I wanted to be able to reflect on that.
"First and foremost for me it is an absolute privilege to be the MP for Ross, Skye and Lochaber. I think there is something special that comes from being a Highland MP.
"I am the Westminster leader and that is not something I anticipated. I am very much enjoying leading the group and I think there is an immense task over the coming period getting through the morass of Brexit.
"I take quite seriously the responsibilities I've got as leader in Westminster and supporting the government in Holyrood.
"If I was depute leader as well, something would have to give. I think it is maybe simply too much to ask."
Mr Blackford added that he remained "100%" committed to staying on as Westminster leader and would have no problem with another MP becoming depute leader.
"I look forward to working with whoever becomes depute leader. I want to be part of that team but I want to do it as leader at Westminster and as a constituency MP," he said.
Glasgow MSP James Dornan was the first to candidate to declare he was running and there has been speculation surrounding possible bids by Aberdeen North MP Kirsty Blackman, Edinburgh MP Tommy Sheppard, Livingston MP Hannah Bardell, Perth MP Pete Wishart, and front-benchers Dr Phillippa Whitford and Joanna Cherry.
Mr Robertson's successor is expected to be announced at the party's conference in Aberdeen in June.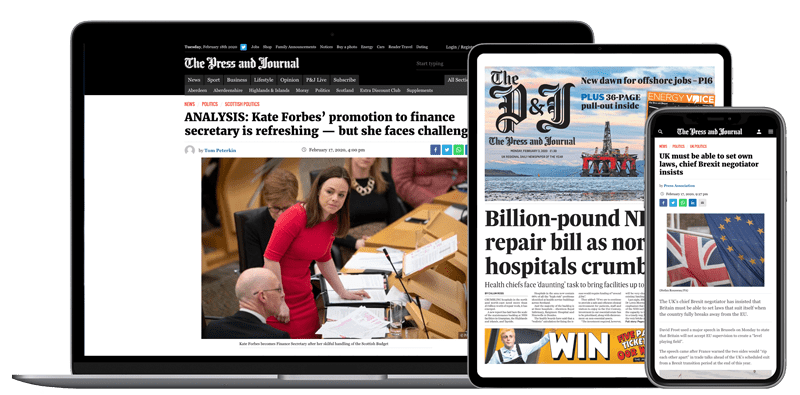 Help support quality local journalism … become a digital subscriber to The Press and Journal
For as little as £5.99 a month you can access all of our content, including Premium articles.
Subscribe