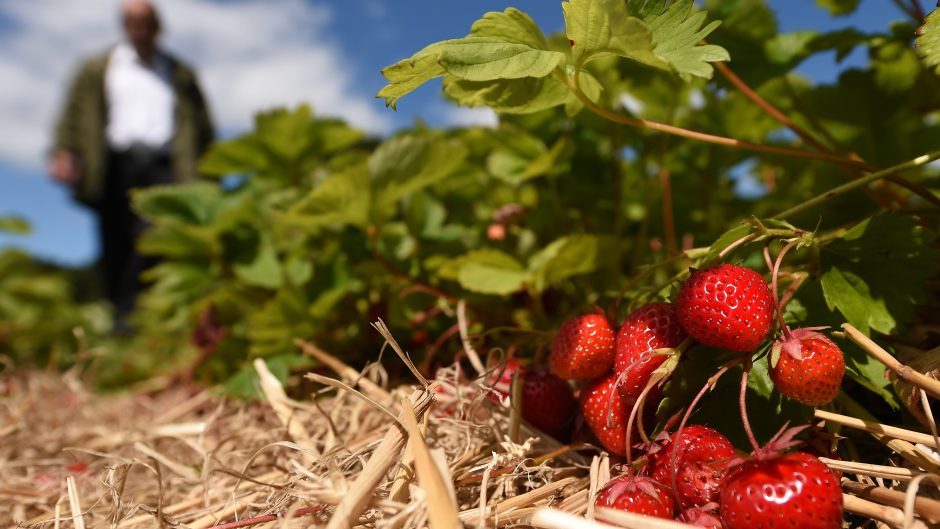 North-east MP Kirstene Hair has called for a special Brexit deal for seasonal farm workers during a Westminster debate.
The politician wants to see legislation that once allowed migrant farm workers to work in the UK for up to six months to be reintroduced.
She made the plea in the wake of a report from the National Farmers Union Scotland (NFUS) that revealed 48% of soft fruit, potato and vegetable growers reported difficulty harvesting last year due to worker shortages.
An even greater number – 65% – said they had found it more difficult to hire non-UK workers than in 2016.
Leading Scottish soft fruit grower James Porter, of East Scryne near Carnoustie, has been among those calling for a Seasonal Workers Agricultural Scheme (SWAS) to be put in place now to deal with an expected EU staff shortage of between 10 and 20% this year.
The old SAWS, set up in 1948, was scrapped at the end of 2013.
Angus Conservative Ms Hair, who has about a third of Scotland's soft fruit production in her constituency, believes a new SWAS would support the "struggling" sector.
"Without sufficient workers crops are left to rot in the fields – a scene unfortunately witnessed by many farmers last year," she said.
"Action has to be taken or we will watch the demise of an inherently British industry. There is only one choice in my view.
"The overwhelming cross-party support for this debate shows the urgent need for the implementation of a seasonal workers scheme."
Aberdeen North MP Kirsty Blackman, who is the SNP's Westminster economy spokeswoman, said the "reckless" push for a hard Brexit was to blame for the issue getting worse.
Labour Shadow Secretary of State for Scotland Lesley Laird welcomed the recognition immigrants were needed in the UK but pointed out the direct contradiction with the Prime Minister's desire to slash foreign workers.
She said: "It is time for the UK Government to face the fact that there is a need for immigration in this country."