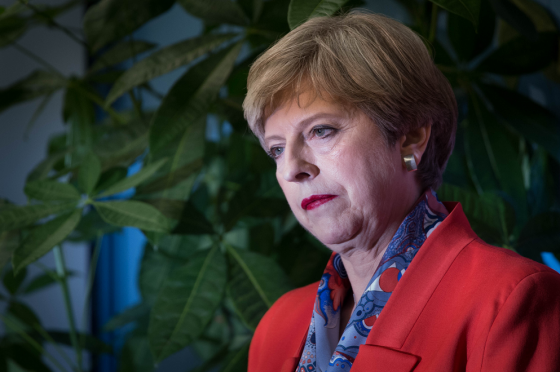 The threat of Islamist terror attacks could worsen in the next two years, the UK Government warned as it unveiled a shake-up in the national security strategy.
But Prime Minister Theresa May said Britain's enemies should be in no doubt that "every capability at our disposal" will be used to defeat them.
Under a new "fusion doctrine", all Whitehall departments and agencies will be charged with playing a part in boosting security.
Changes will also be made to make decision-making more accountable and prevent any repeat of the UK's failings in the Iraq war following the Chilcot report, the Government said.
The new National Security Capability Review states: "We expect the threat from Islamist terrorism to remain at its current heightened level for at least two years and it might increase further."
A senior Whitehall official said intelligence showed an increase in terrorist cells abroad grooming vulnerable people in the UK to radicalise them into attempting to commit atrocities.
He also said the government would move to attack false counter-narratives, pointing to more than 20 different stories to have come out from Moscow since the Salisbury poison attack.
In the foreword to the review, Mrs May wrote about the "appalling" attacks in London and Manchester in the last year as well as the "brazen and reckless act of aggression" in Salisbury and said they had highlighted the critical importance of the UK's ability to "mobilise its full range of capabilities".
"So as this report sets out, we have agreed a new approach to the orchestration of our national security capabilities," she said.
"Based on the new Fusion Doctrine, this approach will ensure that in defending our national security we make better use of all of our capabilities: from economic levers, through cutting-edge military resources to our wider diplomatic and cultural influence on the world's stage.
"Every part of our government and every one of our agencies has its part to play."
The Fusion Doctrine will stress the importance of robust analysis, drawing on all sources of information and data from both inside and outside government.
For the first time economic goals and capabilities will be integrated into national security at official level by increasing involvement of economic departments in the development of strategy.
Mrs May also committed to publishing a new counter-terrorism strategy, including more measures to disrupt terrorist plots in their early stages and improve frontline integration of our counter-terrorism response.