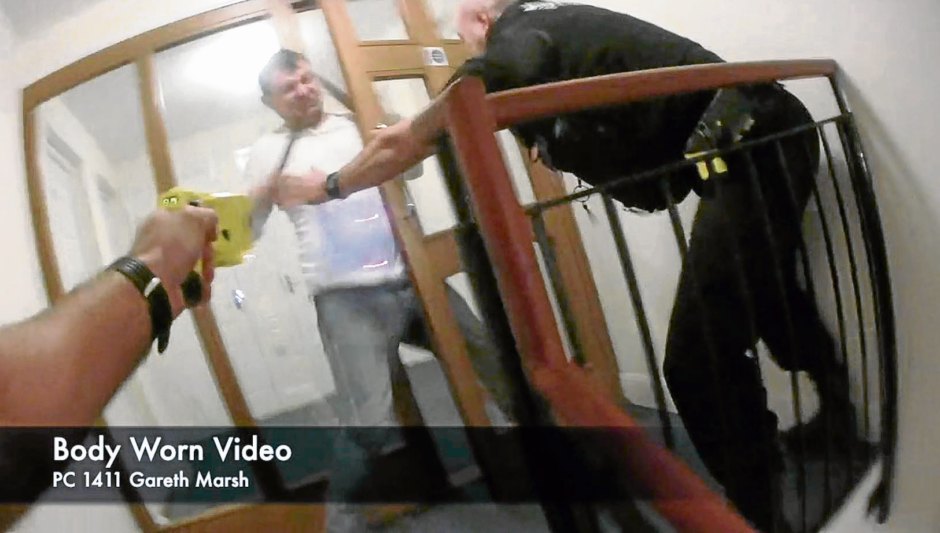 The head of Police Scotland's violence reduction unit has revealed what he believes MPs must do to tackle serious crime.
Will Linden, acting director of the violence reduction unit (VRU), said early intervention was key – pointing to the lessons learned from the tragic death of Aberdeen schoolboy Bailey Gwynne.
His comments came as UK Labour leader Jeremy Corbyn and London Mayor Sadiq Khan each hosted meetings on violent crime – just the day after the UK Government launched a fresh strategy to tackle serious crime.
Scotland's VRU has been praised for the way it deals with violent crime, and during Mr Corbyn's meeting, co-founder John Carnochan was among the experts to share his ideas on tackling the problem nationally.
Afterwards, Mr Corbyn said: "We are facing a violent crime crisis in our country, ripping away young lives from our communities.
"Tackling this requires urgent action and fresh thinking.
"To do this, we must urgently listen to the communities affected and those on the frontline. Scotland has had real success in reducing knife crime by implementing an integrated approach, where the police have worked with education, health and other public services."
Last night, he was echoed by Mr Linden, the acting director of the VRU – which treats violent crime as a public health issue and which has halved Glasgow's murder rate in the past decade.
He said the unit started with early intervention, warning young people of the dangers of carrying a knife.
He also referred to the death of 16-year-old Bailey Gwynne, who was stabbed to death on his lunchbreak at Cults Academy, saying it was a strong example of how all services can work to together to tackle crime.
"If we look at the north-east and the Bailey Gwynne case, we have seen the same response in Aberdeen (as Glasgow) – local government, police, education have pulled together and made this a priority to tackle.
"We have got to identify why children are carrying knives in the first place. If we are dealing with kids on the cusp and you tell them about causes and consequences they tend not to carry knives.
"But if you're dealing with someone involved in serious organised crime – like "county lines" drug dealing or housebreaking – you are not going to get much success."
Mr Linden said the harder to reach children tended to be those who had experienced emotional damage, and become vulnerable to those seeking to manipulate them.
"If you look at the research it shows young people and kids who have experienced trauma account for 60% of overall crime and violence," he said.
"We may have to do sometimes quite detailed work into behavioural change, including trauma counselling or mentoring.
"We need to understand how they got to that place – it doesn't excuse them from breaking the law but if we want to stop them doing it again we have to work with them and understand to change that behaviour."
Detective Chief Inspector Garry Mitchell said close working with outside organisations including schools was crucial in routing out issues with criminal gangs, which extends to the north and north-east.
He added: "There are vulnerable young people being exploited in a variety of communities and a whole host of work is being done to try and prevent these individuals being targeted, but the police can't do it alone and that's why we need communities to tell us about suspicious activity."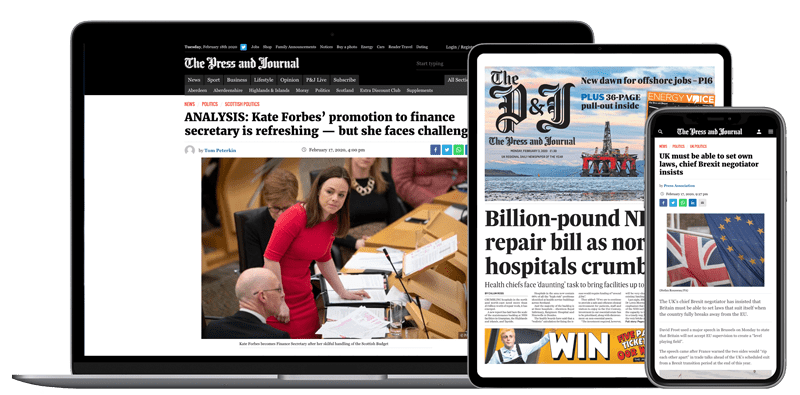 Help support quality local journalism … become a digital subscriber to The Press and Journal
For as little as £5.99 a month you can access all of our content, including Premium articles.
Subscribe