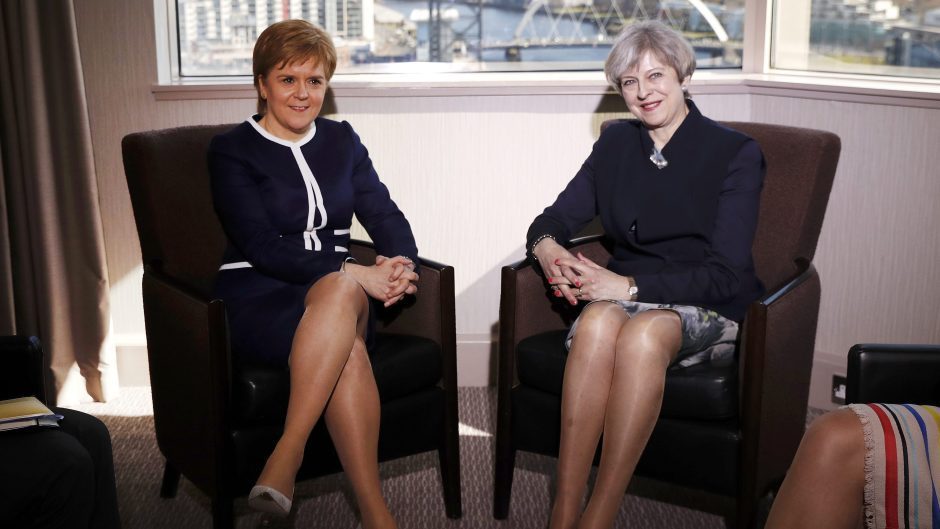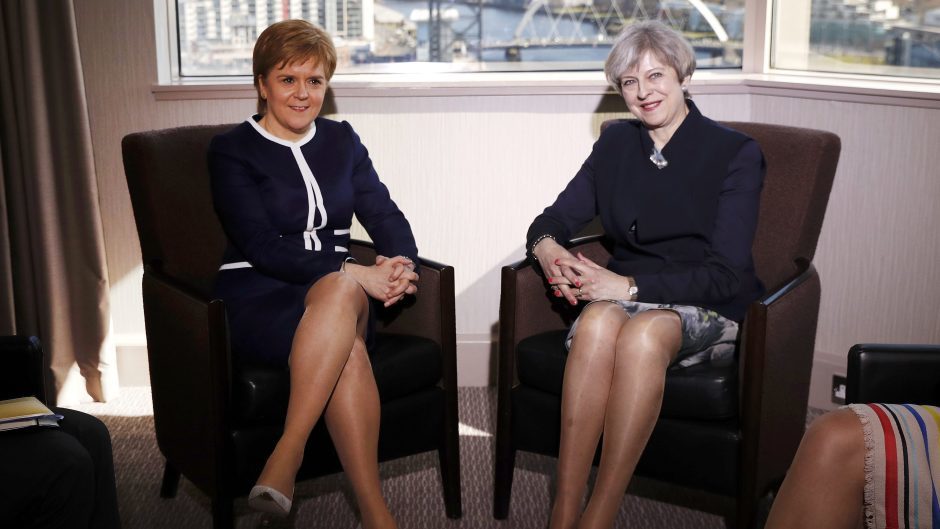 Prime Minister Theresa May has called on Nicola Sturgeon to reconsider her rejection of the Brexit Bill clause 11 amendments.
The Scottish Government has spurned the final amendment to the EU Withdrawal Bill but has lost its devolved allies in the Welsh Government, which has signed up to the final draft.
West Aberdeenshire and Kincardine Conservative MP Andrew Bowie asked Mrs May whether she thought the SNP leadership was acting in the interests of Scottish business and the Scottish people.
Mrs May said: "It is indeed disappointing the Scottish Government has not yet felt able to add its agreement to the new amendments and we sincerely hope they will reconsider their position.
"I think that has been acknowledged by all sides and after many months of negotiation we have reached agreement with the Welsh Government.
"It is a significant achievement and will provide legal certainty, increase the powers of the devolved Governments and respect the devolution settlements."
Speaking after PMQs, SNP Westminster leader Ian Blackford remained staunch in his opinion the final amendments still did not respect the devolution settlement.
"It is regrettable the Welsh Government has accepted what is currently on the table because it does not respect devolution," he said.
"You are playing with fire if you don't respect the integrity of devolution."
But Welsh Finance Secretary Mark Drakeford, Labour, said the five to seven year sunset clauses in the latest amendment had satisfied him the balance of power was now right between Westminster and Cardiff Bay.
"Today's amendment reverses the UK Government's original position," he said.
"Of course there are those who argue that it is unacceptable that – even in extreme circumstances – Parliament can act to impose constraints on devolved competence.
"But until a new constitutional settlement for the whole United Kingdom is negotiated – for which this Government has long argued – it is the constitutional reality that Parliament is sovereign."
And Scottish Labour's acting deputy leader Lesley Laird suggested blame lay with the SNP for putting "grievance politics ahead of the need for a resolution".
Speaking at Scottish Questions, Ms Laird asked Scottish Secretary David Mundell to confirm rumours Nicola Sturgeon had torpedoed a deal and asked him to make private discussions between himself and Scotland's Brexit Minister Michael Russell public.
"It's time for the people of Scotland to know what's been going on behind closed doors," she said.
"These discussions should be made public, so that voters can decide who is being unreasonable.
Mr Mundell responded: "To be fair to Mike Russell, he has never led us to believe that there was any decision maker in the Scottish Government other than Nicola Sturgeon."