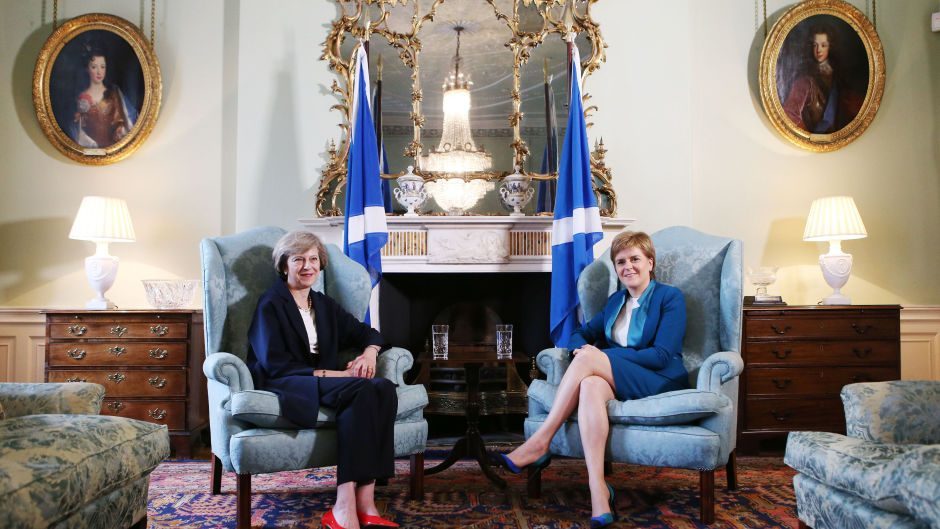 There is a still a path to a Brexit deal with the UK, Nicola Sturgeon has told businesspeople in London as a constitutional crisis looms.
The first minister was speaking on the eve of a Holyrood vote where every party except the Scottish Conservatives is expected to refuse legislative consent for the UK EU Withdrawal Bill, which they say does not respect the devolution settlement.
The Sewel Convention makes it politically difficult for the UK Government to legislate without the consent of a devolved nation although, legally, Westminster can still overrule Holyrood.
Ms Sturgeon said there was still scope to reach a deal on the disputed aspects of the Bill if the UK Government would back down – but suggested the UK Government could also "carry on regardless" of Holyrood's wishes.
"Yes, I think there is still potentially a path to a deal," she said.
"What happens after Tuesday – the ball will very much be in the UK Government's court.
"They have a decision to make about whether they are going to ignore the views of the Scottish Parliament or whether they are going to listen and try very hard to get a deal and to close the gap that remains between us.
"I would readily accept there has been progress, but much of that progress has been by agreement and not in law so we are effectively being asked to take quite a lot on trust.
"It strikes me that, if the UK Government decide after tomorrow to carry on regardless, they will be demonstrating we were right not to take this on trust."
Ms Sturgeon stressed the SNP was not acting alone but had the support of the Scottish Greens, Labour and Lib Dems.
"The UK Government has been trying to suggest the SNP is isolated," she said.
"We will be standing with other parties and it is the Tories and the UK Government starting to look isolated on this issue."
The SNP leader also said there was no workable solution to the "absurd" conundrum of how to leave the customs union but also have no borders between Northern Ireland, Ireland and the rest of the UK.
Staying in the customs union was looking increasingly likely, she suggested, but her "less optimistic" reading was the current cabinet split meant the UK was heading for a "catastrophic no deal Brexit".
Ms Sturgeon said she was expecting more clarity on the shape of Brexit by autumn and that would allow her to make a decision on a second independence referendum – but not if there were further delays.
A second EU referendum would give a narrow vote in favour of Remain, she added, suggesting Jeremy Corbyn's Labour and not the SNP should be leading the way but were failing to do so because Mr Corbyn's team is "out of step" with its supporters.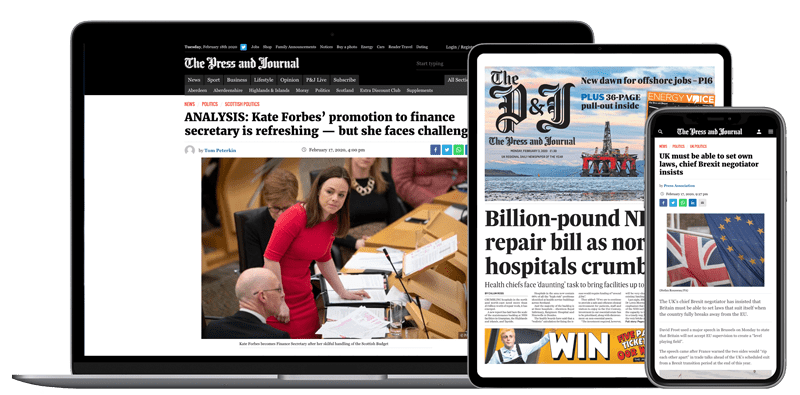 Help support quality local journalism … become a digital subscriber to The Press and Journal
For as little as £5.99 a month you can access all of our content, including Premium articles.
Subscribe