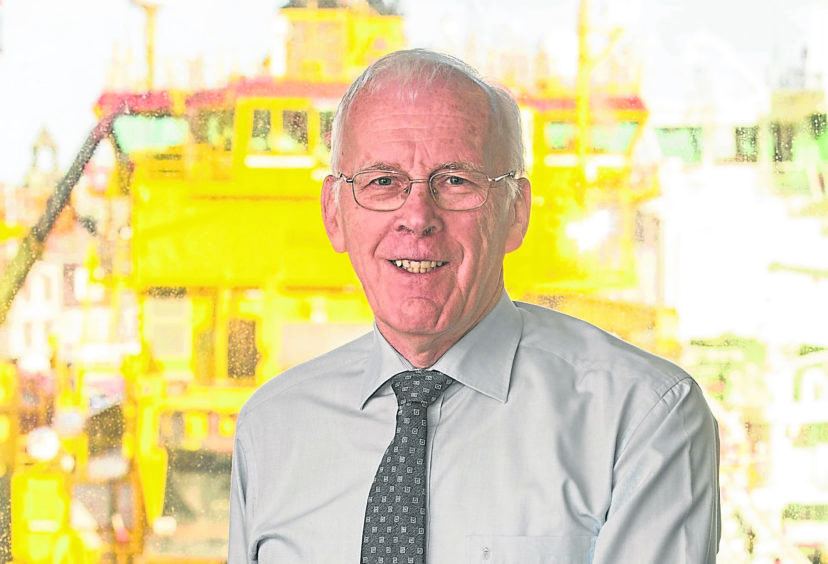 Sir Ian Wood has warned that exploration in the oil and gas industry needs to be improved to maximise economic recovery of North Sea reserves.
The oil tycoon said there needed to be some "serious exploration done" to extract the maximum 20 billion barrels that could remain underground.
Deirdre Michie, chief executive of industry body Oil and Gas UK, also told the Scottish Affairs Committee that drilling in the North Sea had hit an all-time low.
Sir Ian said: "There's no way we're going to get close to 20 billion barrels unless there is some serious exploration done," he said. "Disappointingly we're still looking at 11.7 billion barrels, that's the latest figure. That's way short of the 20 billion barrels we hoped might come.
"Exploration is disappointing. The government quite rightly spent a lot of money on investigating new areas and we've had quite a good licensing round but we still vastly short in terms of exploration.
"It depends on how good we are at doing the things we should be doing if we're going to significantly enhance that 11.7 billion barrels. We have got to do something fairly dramatic if we're going to have an impact in the medium term."
The Oil and Gas Authority (OGA) estimated there are the equivalent of between 10 and 20 billion barrels of oil remaining off the shore of the UK.
And with some 44 billion barrels already removed, Mrs Michie said that meant there was another third of activity still to be extracted from the basin.
She noted that there had been an "extraordinary" 16% increase in production due to improved efficiency over the past four years.
But she said: "The concern is with the low levels of exploration as we look past 2020 we will start to see production falling away."
Calls were also made for oil companies to start hiring again to combat labour shortages.
Aberdeen South MP Ross Thomson asked about emerging staff problems in the black trades, which includes welders and scaffolders.
Oil & Gas UK workforce engagement and skills manager Alix Thom confirmed some major contractors were facing recruitment problems.
And she warned that Brexit could lead to further issues due to a "significant proportion" of EU nationals in the workforce leaving due to job uncertainty.
She said: "We have certainly had members reporting they have lost EU staff who were not sure what was going to happen going forward," she said. "We're already starting to hear some of our companies talk about shortages as people have left the industry and it is quite a challenge to attract them back."
Ms Thom said she was also concerned that the current "cumbersome, expensive and slow" visa system for non-EU foreign nationals could be replicated post-Brexit.