Shetland's transport partnership is to write to the Scottish Government in an effort to get more clarity on its position on fixed links.
Former transport minister Humza Yousaf agreed back in 2016 to look into integrating the likes of bridges and tunnels into the National Transport Strategy Review as a specific matter.
Members of ZetTrans agreed at a meeting this week to write to new transport secretary Michael Matheson to ask how the government plans to take the matter forward.
Chairman councillor Ryan Thomson said fixed links is an "incredibly important issue for Shetland" and that exploring it further is an "absolute necessity" going forward in light of the council's ageing ferry fleet which is proving expensive to run.
Fixed links to some of Shetland's islands has been on the agenda for years, with the idea of a tunnel to Whalsay raised regularly and plans previously being in place for a bridge to Bressay.
There is support for fixed links within the council, but the cost means that funding would likely have to come from the government.
Speaking after the meeting, Thomson said: "What we need to get from this letter is clarity, we need to get certainty, and we need to get the Scottish Government's plan in the short term, medium term and the long term as well.
"Fixed links is something that has been mooted for quite some time at a local and a national level, and we need to get motoring with it, both within the SIC and ZetTrans, and more importantly at a national level as well.
"I'm keen to see some real progress on it for not just those who are living on the islands and see this as a lifeline service, but for all Shetlanders who are currently having to burden the costs of the expense of the ferries.
"I'm keen to see this progress forward with a bit more momentum now."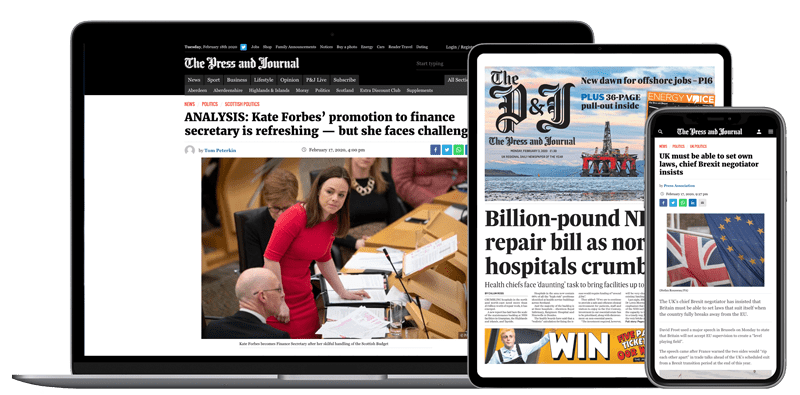 Help support quality local journalism … become a digital subscriber to The Press and Journal
For as little as £5.99 a month you can access all of our content, including Premium articles.
Subscribe