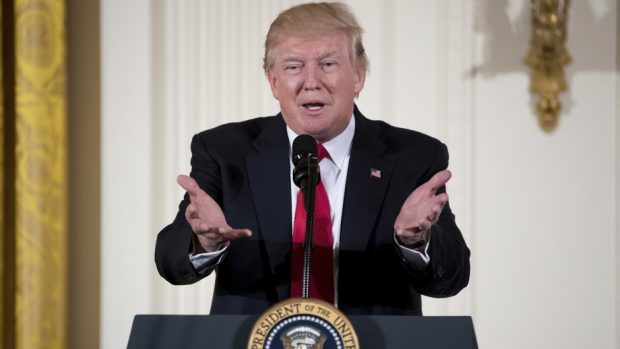 As Donald Trump warns the US will be left in financial ruin if he is impeached, The Press and Journal takes a look at how this scenario became a possibility.
What exactly has happened?
There was a double whammy for Trump on Tuesday as his former campaign chairman Paul Manafort was convicted of eight fraud charges and could spend the rest of his life in prison.
The same day, the president's former lawyer Michael Cohen pleaded guilty to charges including bank fraud and campaign finance violations.
What does that mean?
Cohen told a court that Trump told him to arrange a $280,000 (£220,000) "hush money" payment to keep two women from claiming they had affairs with him during the 2016 election campaign.
Who was involved?
Porn actress Stormy Daniels and Playboy model Karen McDougal were both paid off by Trump's long-term "fixer" through a series of secret shell companies.
Stormy Daniels lacks credibility because she's porn star, says Trump lawyer
Why is that a problem? 
If what Cohen says is true, he broke the law by making "excessive" personal contributions to influence an election – above the legal limit for individuals.
The lawyer tried to hide the payments by submitting "sham" invoices for legal services, when they were in fact reimbursements for the money he paid out on Trump's behalf.
How did we find this out?
Last year former FBI director Robert Mueller was appointed to look into links between Trump's presidential campaign and links to Russia, and a raft of allegations has been unearthed since.
What does Trump say about all this?
Potus has denied and involvement and, unsurprisingly, has aired his thoughts via Twitter.
He said Cohen pleaded guilty to charges which were "not a crime," and accused him of making up stories in order to get a "deal" from prosecutors.
Could Trump be prosecuted?
The US Justice Department says a sitting president cannot be charged with a crime and it seems unlikely this will change any time soon.
Although Cohen's lawyer Lanny Davis asked: "If those payments were a crime for Michael Cohen, then why wouldn't they be a crime for Donald Trump?"
Today he stood up and testified under oath that Donald Trump directed him to commit a crime by making payments to two women for the principal purpose of influencing an election. If those payments were a crime for Michael Cohen, then why wouldn't they be a crime for Donald Trump?

— Lanny Davis (@LannyDavis) August 21, 2018
What about impeachment?
Depending on how the next set of elections go, it is feasible that the Democrats could launch impeachment procedures if they take the House of Representatives in the autumn.
He's the president. Can't he make this all just go away?
Even though Trump is president number 45, courts in the US have never had to even entertain the thought that a president could pardon himself.
His lawyer Rudy Giuliani said: "Pardoning himself would be unthinkable and probably lead to immediate impeachment.
"And he has no need to do it, he's done nothing wrong."