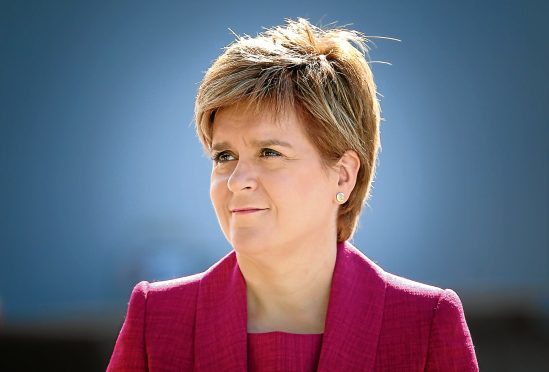 The full statement from Nicola Sturgeon, First Minister of Scotland, on the harrassment claims made against Alex Salmond.
She said: "Complaints were made in January relating to Alex Salmond by two individuals.
"These complaints have been considered since then under a procedure covering ministers and former ministers that was agreed by me in December 2017 in the wake of public concern about harassment.
"Although I have been aware for some time of the fact of the investigation – initially from Alex Salmond – I have had no role in the process, and to have referred to it before now would have compromised the integrity of the internal investigation, which I was not prepared to do.  However, I was informed by the Permanent Secretary earlier this week that she had completed her investigation and that she intended to make the fact of the complaints public.
"Alex Salmond is now challenging the Scottish Government's procedure in court. The Scottish Government refutes his criticisms of its process and will defend its position vigorously.
"However, this focus on process cannot deflect from the fact that complaints were made that could not be ignored or swept under the carpet.
"I have been clear on many occasions that all organisations and workplaces must make it possible for people to come forward to report concerns and have confidence that they will be treated seriously.  For that principle to mean anything it cannot be applied selectively. It must be applied without fear or favour, regardless of the identity, seniority or political allegiance of the person involved.
"My relationship with Alex Salmond obviously makes this an extremely difficult situation for me to come to terms with. I am also acutely aware how upsetting this will be for my party.  However the over-riding priority must be to ensure fair and due process. I would also ask that the privacy of those who have complained be respected."