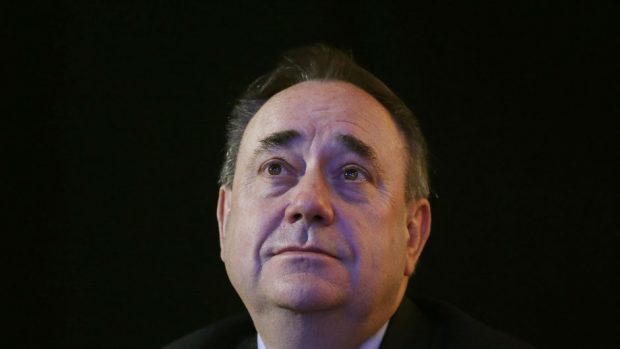 Alex Salmond has closed his controversial crowd-funding campaign after it collected £100,000.
The former First Minister raised enough to fund a legal challenge against sexual harassment claims made towards him.
Mr Salmond said he was no longer seeking donations after more than 4,000 supporters donated to the campaign and his target of £50,000 was surpassed.
The money raised will be used to fund the politician's judicial review of process used by the the Scottish Government to investigate sexual harassment claims made against him.
He denies all claims of harassment.
In a statement, Mr Salmond said a "special thank you" to his supporters.
He said: "The petition for Judicial Review has now been served and all of you helped make that possible.
"We have now closed the fund with double the amount aimed for raised in double quick time.
"Every penny of surplus funds, which will be substantial in the event of a successful Judicial Review, will be distributed to good causes in Scotland and beyond."
The fund has been criticised by opponents who say that Mr Salmond should be able to afford his own legal representatives.
Annie Wells, Scottish Conservative MSP, said: "There is something deeply unsettling about an independently wealthy man asking ordinary people for money so he can take the Scottish government to court for investigating allegations of sexual misconduct against staff.
"What has happened to the voices of those women who've brought serious complaints?"
On Twitter, SNP leader Nicola Sturgeon encouraged her followers on social media to donate to Women's Aid, who are mounting a legal challenge against the two-child cap and rape clause.
If you can, please help Women's Aid launch a legal challenge to the #rapeclause – the deadline is 9am tomorrow. If the target is not met by then, the money already raised is refunded and this disgraceful, anti-women policy will escape challenge. Let's get it over the line. https://t.co/SoEu8dnGGD

— Nicola Sturgeon (@NicolaSturgeon) August 30, 2018