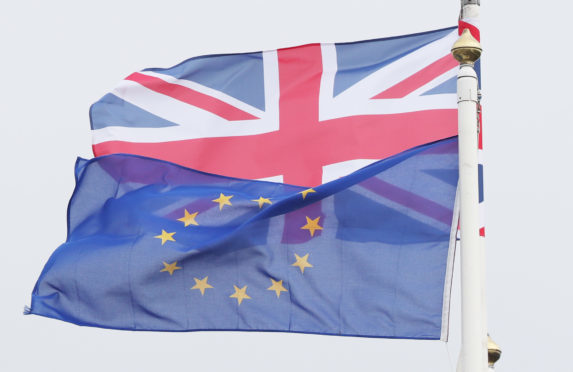 Brexit has forged a new sense of identity in the UK as voters align themselves with Leave or Remain as they would a football team, according to a leading pollster.
In analysis published yesterday, Professor John Curtice argues people now feel an "emotional bond" to one label or the other, which in turn reinforces their support for or against leaving the EU.
The paper, posted on What UK Thinks, suggests the public is identifying more with Remain or Leave than a political party.
Nearly nine in 10 members of the research panel said they were either a Remainer or Leaver, while less than two-thirds claimed to identify with a political party.
Some 44% described themselves as a 'very strong Remainer' or a 'very strong Leaver', whereas only 9% claimed to be a very strong supporter of a political party.
Professor Curtice, politics professor at Strathclyde University and senior research fellow at NatCen, said: "Indeed, so strong is this commitment that these voters now think of themselves as a 'Remainer' or 'Leaver', in much the same way that somebody might think of themselves as, say, a 'Manchester United fan' or a 'Manchester City supporter'.
"Being a 'Remainer' or a 'Leaver' has become part of their self-identity and a label to which they feel an emotional bond and which serves to underpin and reinforce their support for staying in or leaving the EU irrespective of the arguments and counter-arguments about what Brexit will or will not bring."
The report, entitled The Emotional Legacy of Brexit: How Britain Has Become a Country of 'Remainers' and 'Leavers', is based on data collected over the summer as part of the most recent wave of questions on attitudes towards Brexit to be asked on NatCen's mixed mode random probability panel.
A total of 2,090 interviews were conducted between June 7 and July 8.