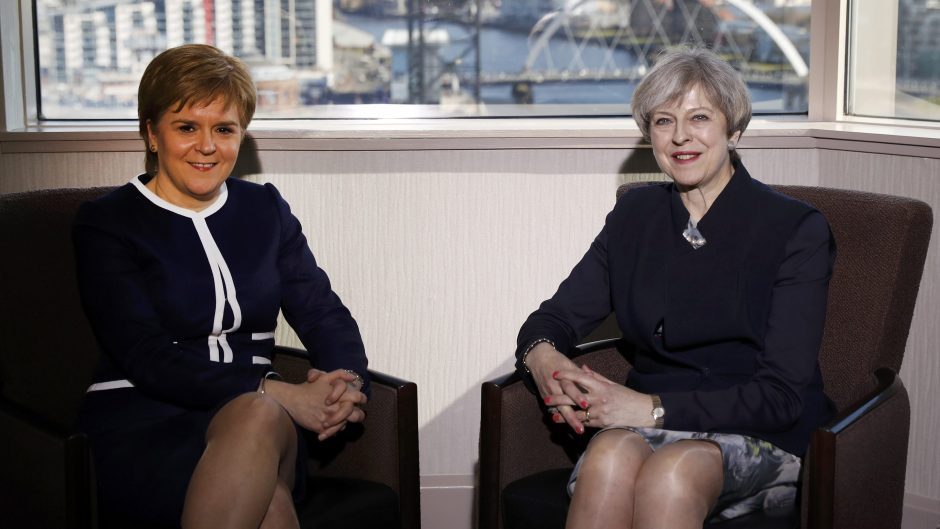 First Minister Nicola Sturgeon has revealed she is willing to work with Remainer Conservatives as part of a Commons coalition to stop Theresa May's Brexit plans and prevent the UK crashing out of the EU without a deal.
The SNP leader, who flew into Westminster for talks with the prime minister yesterday, also met Jeremy Corbyn and other opposition parties.
She said she hopes they can "coalesce" around an alternative way forward, but admitted: "We are not there yet."
Speaking in the SNP's parliamentary office, Ms Sturgeon admitted she had been "frustrated" by Mr Corbyn's "lack of leadership" on the issue.
But she insisted that rather than "sit here wringing my hands", those opposed to the withdrawal agreement had a responsibility to come up with a "better alternative".
And, asked whether she would team up with Conservatives opposed to Mrs May's deal, the first minister said: "I think that will inevitably happen.
"In terms of the softer Remain element of the Conservatives, I think they have a role to play in putting that majority together."
She also said she believes that if the Commons votes to go down a different path to Mrs May's deal next month, she would find it "inconceivable the EU wouldn't be open to that".
A Labour spokesman described their meeting as "constructive" and added: "They discussed their common opposition to Theresa May's botched Brexit deal and determination to work across parliament to prevent a disastrous no-deal outcome."
---
---
Meanwhile, Scottish Tory MP Kirstene Hair called on Mr Corbyn and Scottish Labour leader Richard Leonard to rule out their support for a future independence referendum as part of "any deal they are concocting" with the SNP.
She added: "We know what the SNP want out of Brexit – a no-deal scenario in order to force another referendum upon Scotland."
Ms Sturgeon rejected this claim, however, and stated: "Even my worst critics would say I have been consistent in saying no-deal is not something we should be contemplating."
The first minister said she and the opposition leaders had discussed their "unity of purpose" in not allowing a bad deal and no-deal to be presented as the only outcomes.
She continued: "The next stage of these discussions has to look at what option the opposition can coalesce around. There are possible options – a people's vote, customs union, single market. These are all on the table right now.
"We know what we don't agree with and don't like. What we now need to do is work together to come up with what we think is the better alternative. I am up for the SNP being part of that."
While no further meetings are scheduled yet, Ms Sturgeon indicated that Stephen Gethins, the party's Europe spokesman, and Labour's Keir Starmer discuss the issues "on an ongoing basis".
Downing Street said the prime minister had made it clear at her meeting with Ms Sturgeon that the UK Government is negotiating a deal that works for all parts of the UK and delivers on the 2016 referendum result.
A spokesman said: "The deal will give Scottish businesses the clarity and certainty they need to protect jobs and living standards and see us take back control of our waters, improving the fortunes of our fishermen."
A Number 10 source added: "The PM urged the FM to listen to Scottish employers and to back the agreement reached with the EU.
"The truth is that SNP plans just make a no-deal Brexit more likely."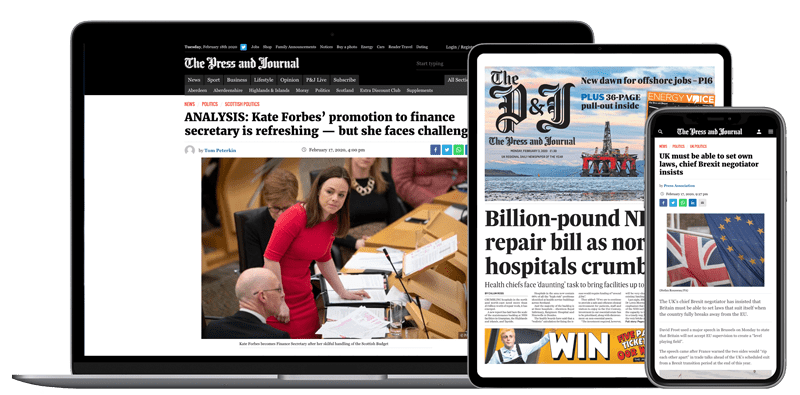 Help support quality local journalism … become a digital subscriber to The Press and Journal
For as little as £5.99 a month you can access all of our content, including Premium articles.
Subscribe