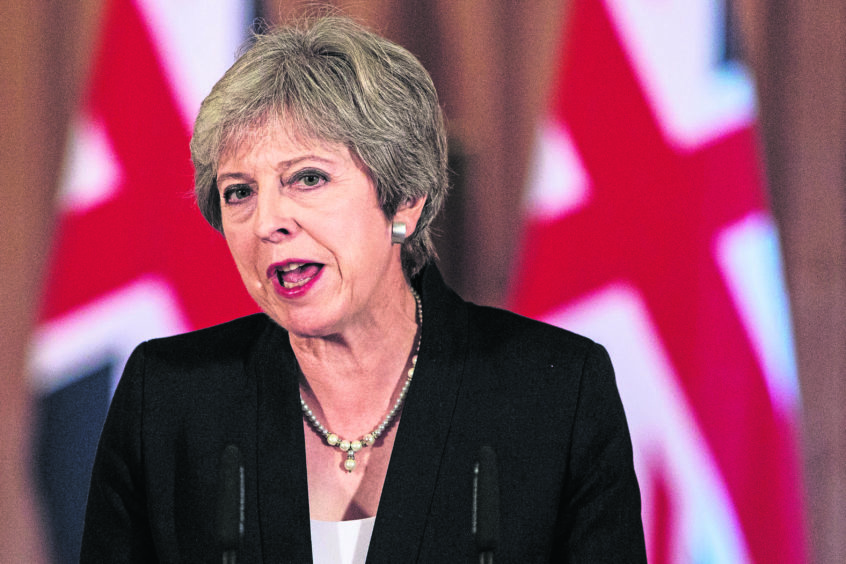 Theresa May last night vowed to do everything possible in the next "crucial 72 hours" to deliver her Brexit plans after negotiators secured a breakthrough on the UK-EU future relationship declaration.
The beleaguered prime minister said the agreed draft text setting it out meant a "brighter future" is "within our grasp".
But Labour leader Jeremy Corbyn branded the document the "worst of all worlds" and Nicola Sturgeon dismissed it as "lots of unicorns taking the place of facts".
And even as Mrs May was addressing MPs, it became clear a late change to the draft withdrawal agreement would allow the 21-month transition period after Brexit day to be extended beyond the expected date of the next general election in June 2022.
Unveiling the news outside Number 10 and then outlining the plans to MPs in the Commons after briefing cabinet, the Tory leader said the British people wanted Brexit "settled".
She added: "They want a good deal that sets us on course for a brighter future.
"That deal is within our grasp and I am determined to deliver on it.
"In these crucial 72 hours ahead, I will do everything possible to deliver it for the British people."
---
---
Mrs May will return to Brussels tomorrow ahead of a special summit on Sunday.
EU 27 leaders are then expected to approve both the future framework and separate divorce deal setting out the terms of the UK's departure.
The prime minister told the House her deal delivers on the vote of the referendum, and brings back control of "our borders, our money and our laws", while protecting jobs, security and the integrity of the UK.
She also claimed the deal held out the prospect of a zero-tariff free trade area with the EU.
But Ms Sturgeon countered that the deal confirmed a "blindfold Brexit in which we leave the certainty and benefits of EU membership to an unknown future which will be determined by the outcome of the ongoing Tory civil war".
Reiterating her support for another poll on EU membership, she added: "It will be many years before a trade deal can be agreed, if one can be agreed at all."
Mr Corbyn branded the document "26 pages of waffle", adding: "It represents the worst of all worlds, with no say over the rules that will continue to apply and no certainty to the future."
However, West Aberdeenshire and Kincardine MP Andrew Bowie said it was time for "MPs on all sides to act in the national interest" and "get behind the prime minister".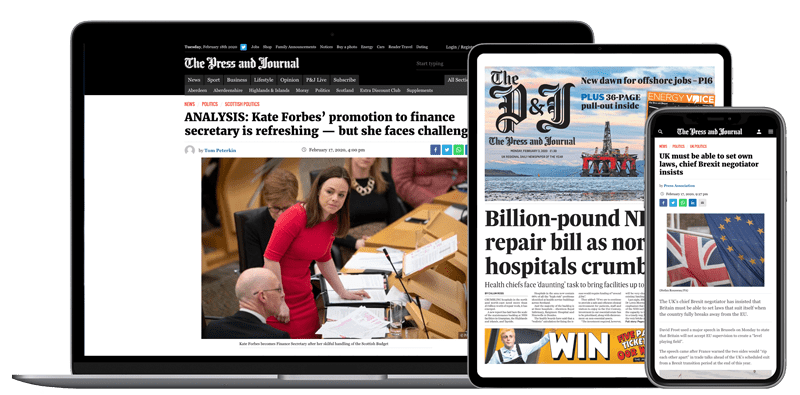 Help support quality local journalism … become a digital subscriber to The Press and Journal
For as little as £5.99 a month you can access all of our content, including Premium articles.
Subscribe