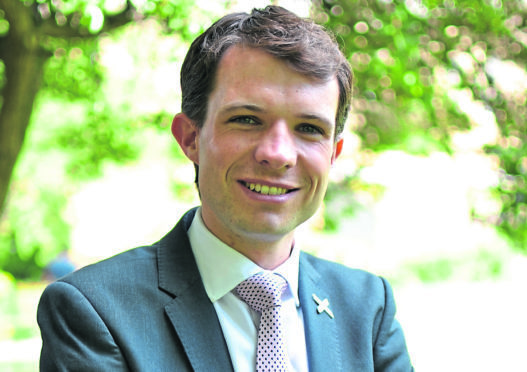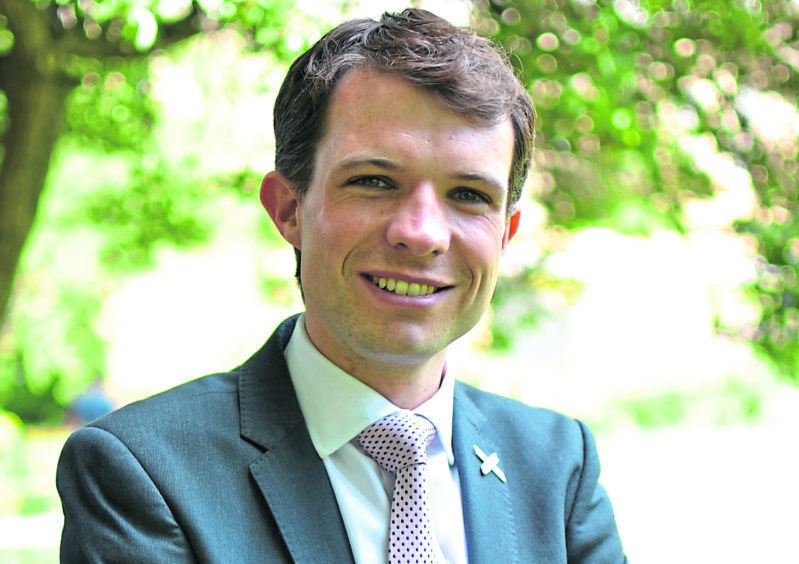 West Aberdeenshire and Kincardine MP Andrew Bowie has apologised after claiming back a £202 rail fare that was not connected to his Commons work.
The Conservative told the Press and Journal it was a "genuine mistake" and was being rectified.
"I'm obviously sorry," he said. "It was a genuine mistake. It went in in error. It came as a complete shock that this had been approved.
"It's being rectified."
Mr Bowie claimed for a journey from London to Northallerton in Yorkshire where he spoke at a Richmond Conservatives dinner in April.
Claiming back money spent on party events and campaigns is not allowed under Independent Parliamentary Standards Authority (IPSA) rules.
An SNP spokesman said Mr Bowie had been "caught red handed trying to charge the taxpayer for political campaigning".
He added: "It's an incredibly serious matter, which will cause constituents to question their trust in the MP.
"It's entirely right that Andrew Bowie should reimburse the public purse. But he shouldn't have been embarrassed into this – it shouldn't have happened in the first place."
The Press and Journal understands the ticket was booked through the parliamentary travel office but should have been paid for by the MP rather than claimed as a parliamentary expense.
A Scottish Conservative spokesman said: "This was an administrative error.
"It has been corrected to ensure there is no cost to the taxpayer."
IPSA, which doesn't comment on individual cases, requires MPs to make repayments for any amounts that are claimed incorrectly.