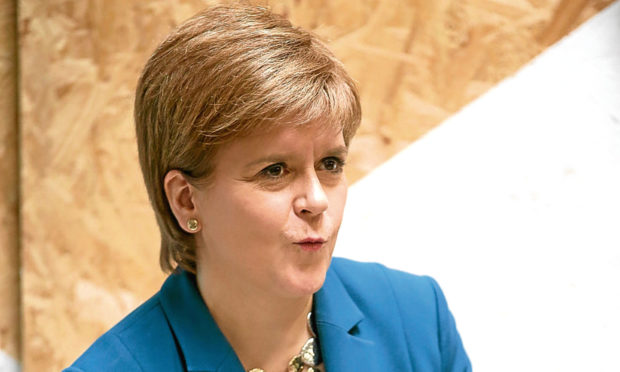 The SNP yesterday launched a major independence fundraising drive, targeting every Scottish household, on the back of Nicola Sturgeon's call for a second poll.
The first minister appeared in a promotional video on the Yes.Scot website with the slogan "It's time for independence".
People were urged to donate cash through the site, which said Ms Sturgeon's announcement gave "new impetus to our campaigning".
The SNP-sponsored site said the party's immediate objective was to win the European elections next month but after that "we need to focus all our efforts on building an independence majority".
A statement on the site said: "This work will start with a major new campaign focused on Scotland's economic potential as an independent country.
"Our plan is to distribute An Independent Scotland: Household Guide to every household – all 2,460,000 of them!
"To achieve that, I am asking you to join me in making a donation to this specific project."
Nicola Sturgeon reveals plans for IndyRef2 in 'this parliamentary term'
In her video appearance, Ms Sturgeon urged a Yes-supporter to go out campaigning, saying: "You know we can do so much better than this".
Last night, a Scottish Labour spokesman said: "This film lets the cat out the bag.
"Nicola Sturgeon's announcement today has nothing to do with reaching out to the country. It is about motivating the base and trying to wring some cash out of them for party funds.
"The First Minister says we can do so much better than this – and given the state of our schools, transport, NHS and economy she is right.
"Scotland doesn't need another referendum, it needs a Labour government."