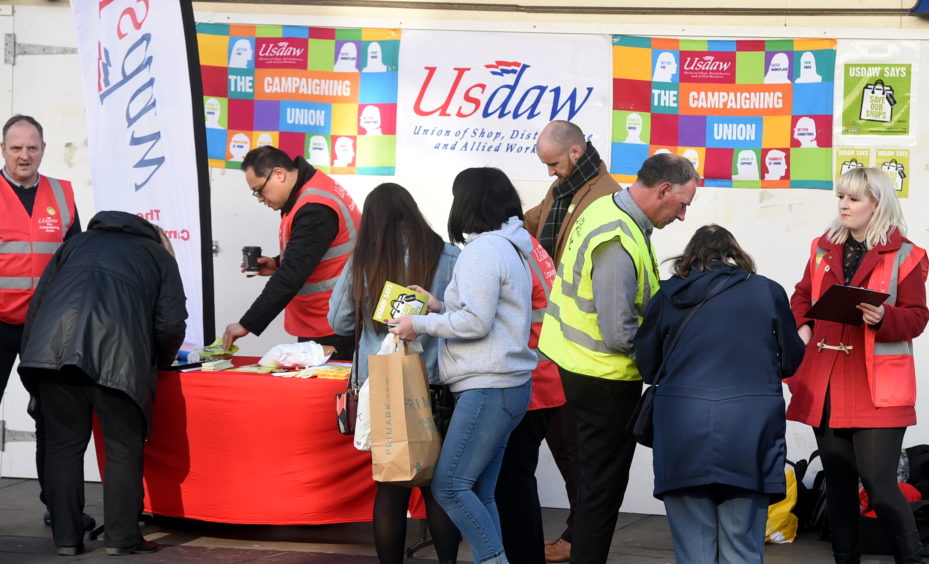 Shop workers in Scotland are abused, threatened or assaulted over 20 times a year on average.
That is the shock finding from a trade union body, which has urged the Scottish Government to act.
Shop workers' union Usdaw released statistics from its annual survey yesterday which showed that Scottish shop workers suffered verbal or physical abuse at work nearly once a fortnight.
While not all suffer to this extent, some experience much higher levels of abuse, threats and violence.
Usdaw's Freedom From Fear survey revealed that during 2018, 70% of Scottish shop workers experienced verbal abuse, more than anywhere else in the UK.
In addition, 42% were threatened by a customer, which is above the UK average.
And there were on average 18 assaults reported every day.
Usdaw general secretary Paddy Lillis said: "The statistics are shocking and show that urgent action is required.
"Our message is clear, abuse is not a part of the job.
"Life on the frontline of retail can be pretty tough for many shop workers and there is still a lot to do to help protect them."
One shop worker from Aberdeen said in the survey that they had been attacked with syringes and knives, and another that they had had stolen goods thrown at them.
Mr Lillis added: "There needs to be action from the Scottish Government to help protect staff by providing stiffer penalties for those who assault workers; a simple stand-alone offence that is widely recognised and understood by the public, police, the judiciary and most importantly criminals.
"Retail staff have a crucial role in our communities and that role must be valued and respected, they deserve the protection of the law."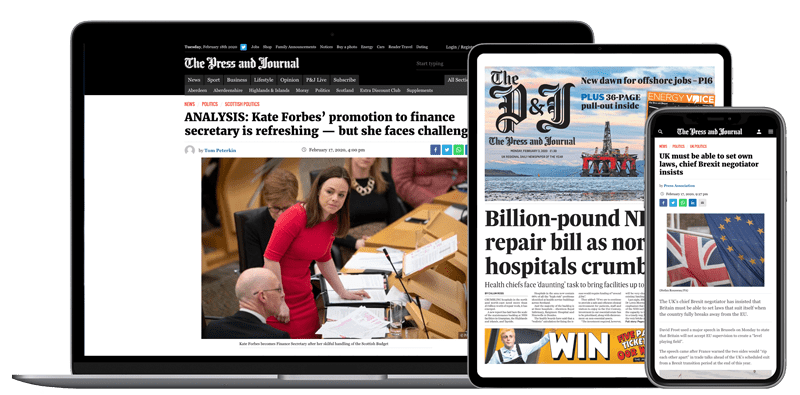 Help support quality local journalism … become a digital subscriber to The Press and Journal
For as little as £5.99 a month you can access all of our content, including Premium articles.
Subscribe