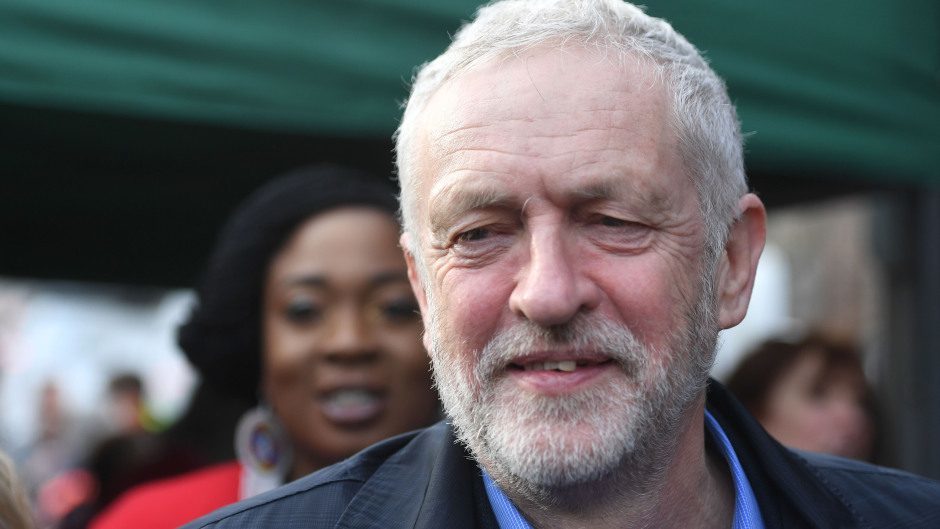 A Labour Party mix-up has resulted in campaign leaflets written in Welsh being sent to the Highlands in the run-up to the European elections.
Voters in the region were bemused to receive bilingual Labour campaign literature that should have been sent to the Welsh Valleys.
Labour said it was investigating the mistake, which resulted in Scottish recipients being implored in English to "Vote Welsh Labour on Thursday 23rd May".
Helpfully, the message was translated as "Pleidleisiwch dros Lafur Cymru ar ddydd lan 23 Mai" in case there happened to be any Highland Welsh-speakers.
Alongside a picture of Jeremy Corbyn, north voters were told that "Theresa May and the Tories are in chaos and Britain is in crisis".
Or for the Welsh-speaking fraternity, "Mae Theresa May a'r Toraid mewn anhrefn ac mae Prydain mewn argyfwng."
The arrival of the leaflets was greeted with surprise. One voter, Roddy Morrison, tweeted: "Welsh Labour leaflet – what's wrong with that? Delivered to Ross-shire in Northern Scotland –shambles."
Kirsty Nicol asked: "Did you mean to mean to send my household a Welsh Labour leaflet (in Welsh)? For the upcoming European elections? I live in the Highlands of Scotland. I do hope the whole of Scotland didn't get sent this! You do know that we are in a climate emergency?!"
Ken Dalley remarked: "Welsh Labour leaflet delivered to me in the Scottish Highlands today?? God help us."
The blunder was the latest incident to suggest that the Labour Party is a little confused when it comes to Scottish and Welsh identities.
Earlier this year a Labour promotional video trumpeting its "vision for Scotland" was illustrated with shots of the Welsh mountains.
Instead of using Highland footage, the online video used pictures of the peak of Tryfan in Nant y Benglog in Snowdonia.
A Tory spokesman said: "This is yet another embarrassment for Richard Leonard.
"Labour seems to have a habit of confusing Wales with Scotland. It does not exactly inspire confidence."
Last week, the SNP referred itself to the Information Commissioner's Office (ICO) after it sent out tens of thousands of European election mailings to the wrong addresses.
Voters across Scotland received SNP letters addressed to strangers or neighbours.
The ICO is investigating whether data protection laws were breached. The SNP has apologised and claimed there is no issue with data security.
A Scottish Labour spokesman said: "A small batch of leaflets were mistakenly sent to the wrong location and we're looking into how this happened. Most importantly, no personal data was shared."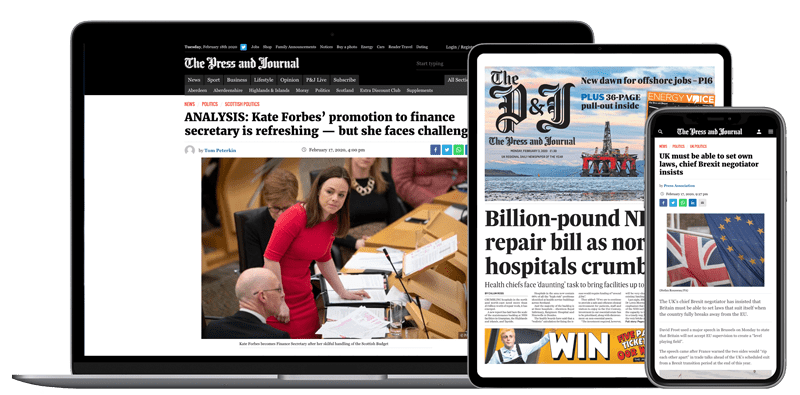 Help support quality local journalism … become a digital subscriber to The Press and Journal
For as little as £5.99 a month you can access all of our content, including Premium articles.
Subscribe