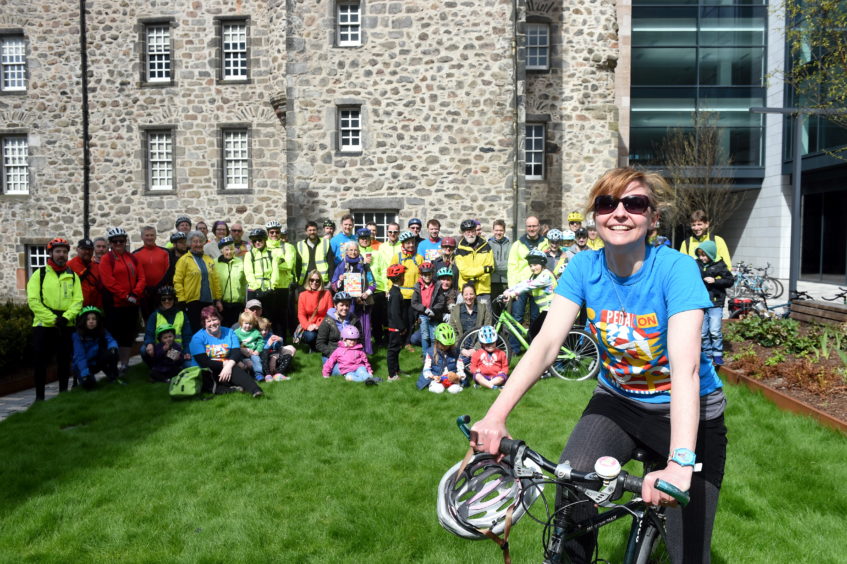 Aberdeen City Council today face calls for a car ban at school gates as new figures show a dramatic decline in the number of children walking to lessons.
Active travel campaigners are to meet with council officials and urge them to prevent cars from parking outside schools when pupils are being dropped off and picked up.
The call for a ban comes after it emerged the number of children walking to and from school in Aberdeen had fallen from 62.4% in 2008 to 49.2% last year.
The fall of 13.2 percentage points was the second largest of any Scottish local authority with only Inverclyde witnessing a larger drop.
The research by Sustrans, the charity which encourages people to walk and cycle, found that 53.9% of children in Aberdeen used some form of active travel – walking, cycling, roller-skating or riding a scooter.
That represented a fall of almost 12% over the last decade, although the percentage was still higher than that recorded in the more rural areas of Aberdeenshire (45.5%), Highland (46.6%), Moray (51.9%) and the islands.
Highland had one of the highest proportions of children cycling to school with almost 9% getting on their bikes, a total that was only bettered in East Lothian.
The Aberdeen Cycle Forum (ACF) said it was disappointed by the decline in children walking to school, but not surprised given the traffic.
ACF campaign secretary Rachel Martin said: "We would like to see a ban on cars at the school gates. I think that makes it safer for children and it also makes it healthier in terms of the air they are breathing."
In Edinburgh, a pilot scheme has resulted in roads next to a handful of schools being closed off for around an hour when children are arriving and leaving.
Ms Martin said she would bring up the possibility of introducing a similar scheme in Aberdeen when she meets with the local authority today.
Councillor Sandra Macdonald, who is a member of Nestrans – the transport partnership for Aberdeen and Aberdeenshire, said a ban had not been looked at.
"We do have robust measures in place to encourage children to walk to school," she said. "So I am disappointed to hear the numbers are down. We are putting more resources into active travel."
Councillor Allan Henderson, chairman of the Highlands and Islands Transport Partnership (HITRANS), said a ban should be looked at but it would be "extremely difficult" to implement in his area.
"Banning always causes problems and I would be wanting to provide incentives instead," Councillor Henderson said.  He added Highland had been extremely active in promoting cycling.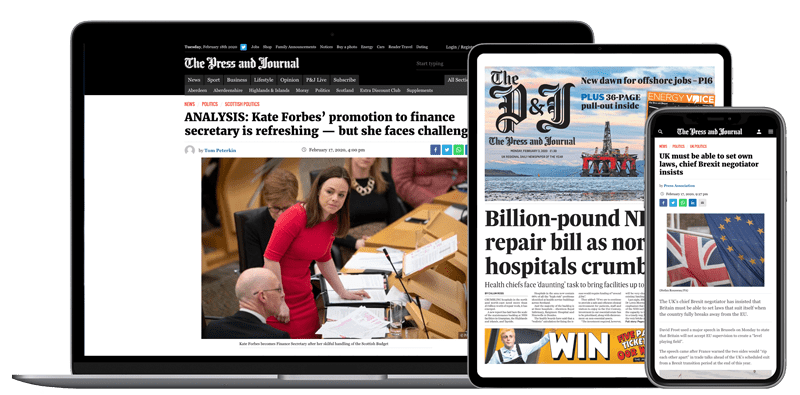 Help support quality local journalism … become a digital subscriber to The Press and Journal
For as little as £5.99 a month you can access all of our content, including Premium articles.
Subscribe