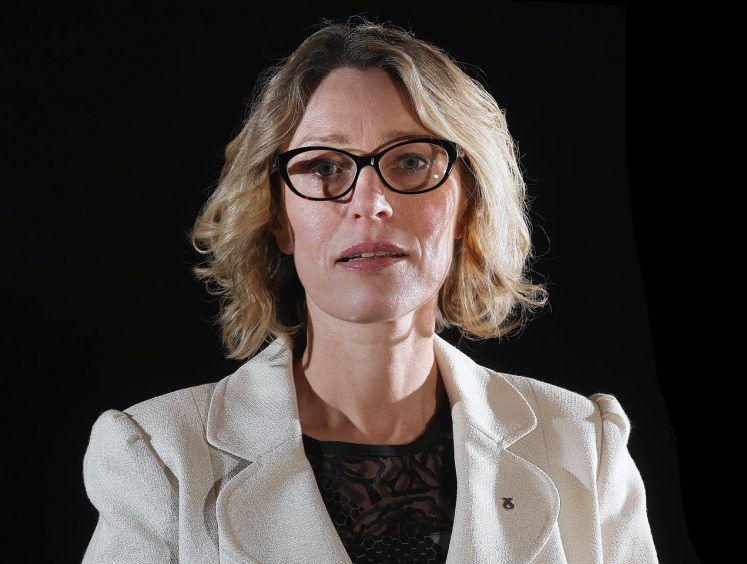 Aberdeenshire East MSP Gillian Martin has urged major supermarkets to crack-down on their use of plastic packaging.
The SNP MSP has written to Aldi, Asda, Lidl, Marks & Spencer, Morrisons, Sainsbury's and Tesco demanding they join the fight against single use plastics to protect the environment.
Figures from Greenpeace show that the UK's supermarkets produce 810,000 tonnes of throwaway packaging each year.
The Scottish Retail Consortium hit back, offering to brief the MSP on the significant efforts already being made by supermarkets.
Ms Martin has urged chains to follow the example of Waitrose, which is piloting an initiative designed to cut down on throwaway plastic waste.
"Across the globe plastics are choking up our seas and damaging our environment," Ms Martin said yesterday.
"We're facing a climate emergency and it's time for our biggest supermarkets to take serious action.
"Businesses also have a responsibility to help secure a brighter future for our planet.
"People want to make a positive contribution, but customers often don't have a choice but to buy supermarket produce that's wrapped in unnecessary throwaway plastic.
"There has been some progress already and steps towards change from supermarkets, but now our biggest retailers need to take a lead and play their part.
"I'm calling on Scotland's largest supermarkets to follow Waitrose's lead and join the fight against single use plastics."
David Lonsdale, Director of the Scottish Retail Consortium, saidsupermarkets were already making significant progress.
"Retailers have a strong track record when it comes to reducing plastic packaging, recycling, and phasing out plastics in items such as straws, stirrers and cotton buds, and have plans to do more," he said.
"Many are signed up to the UK Plastics Pact which aims to eliminate single-use packaging where possible, and to make 100% of plastic packaging recyclable, reusable or compostable by 2025.
"We'd be more than happy to brief Ms Martin on the work being done."