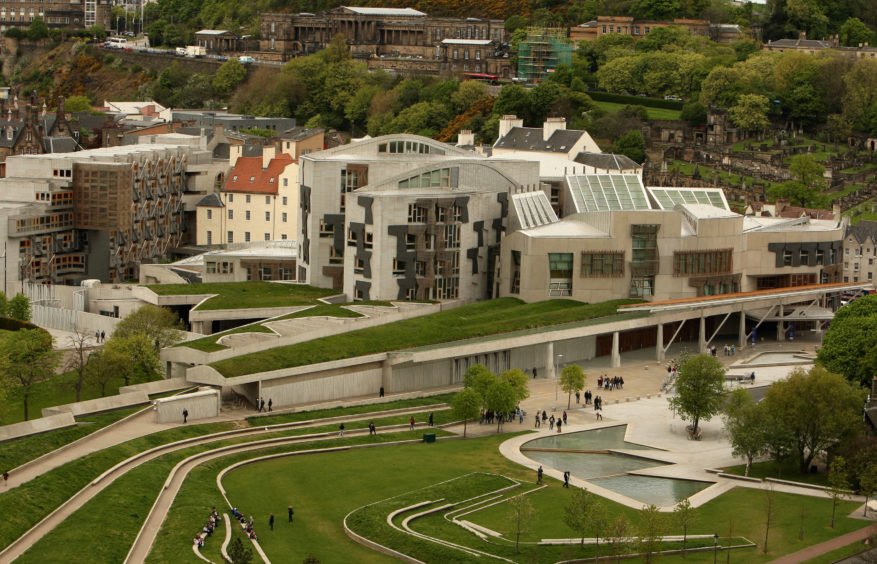 Environment campaigners yesterday set up camp in Scottish Parliament grounds as they began a five-day climate change protest.
Protestors from Extinction Rebellion Scotland are calling on the Scottish Government to adopt more ambitious emissions targets.
As the activists pitched their tents yesterday morning there was an increased police presence at the parliament, which included a helicopter which was seen flying over Arthur's Seat.
About 100 people erected tents there even though the Holyrood authorities did not grant permission for the camp.
One of the protestors, calling himself Tommo, said he had cycled to Edinburgh from Glasgow.
He said: "I am here because we are in a climate emergency which is happening as we speak.
"The Scottish Government wants zero emissions by 2045, but that is going to be too late. We want them to bring forward the target to 2025."
A fellow protestor, Madeleine Bates from Edinburgh, said: "We are trying to put pressure on the Scottish Parliament as they debate their climate bill. We also want a Citizens' Assembly to look at climate change."
The protestors marched down the Royal Mile yesterday morning from Edinburgh Castle to Holyrood.
The organisers have described the camp as Extinction Rebellion Scotland's biggest ever gathering.
Last week the Scottish Parliament said it would increase security checks at the building.
The Holyrood authorities told users of the building that camps weren't authorised on Holyrood grounds, although the parliament aimed to facilitate peaceful protests whilst respecting the rights of others.