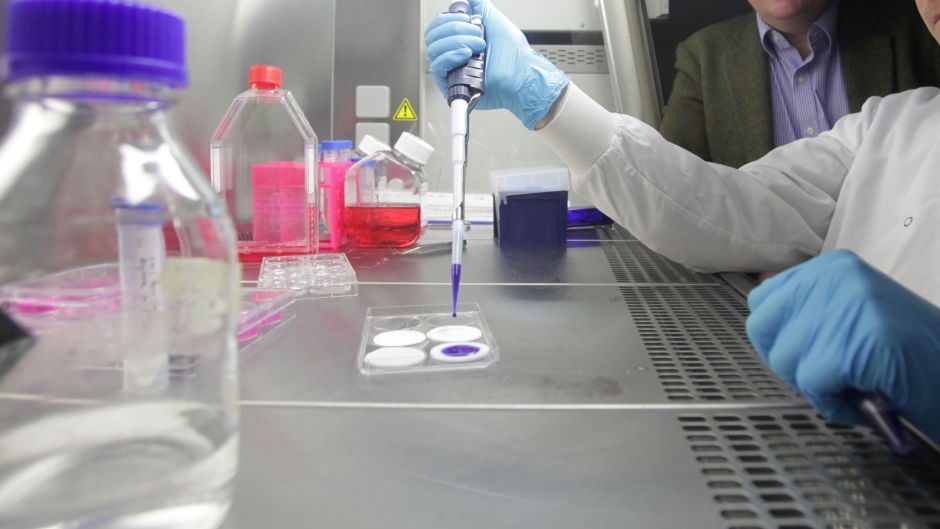 A trainee solicitor has launched a campaign to give people time off work to make life-saving donations of stem cells or bone marrow.
Paul Flecher-Herd is petitioning Westminster in memory of his friend Cammy Smith,  from Aberdeen, who lost his fight against leukaemia in 2014.
His petition to the UK Government and parliament calls for employers to be legally obliged to give workers time off work if they are a match for a patient needing a transplant.
Mr Flecher-Herd originally signed up to the Anthony Nolan register because he saw how a stem cell transplant had given Mr Smith an extra six months with his family.
He had known Mr Smith since they were schoolboys at Hazlehead Academy and through his example is now determined to help others.
His campaign has been launched after his own experience of making a donation.
Six years after signing up he was told he was a potential match for someone and recently he went to London to have stem cells extracted – a process that can take several days.
His own employers Aberdeen Considine gave him the time off. But speaking to fellow donors it became clear others were not so lucky.
Mr Flecher-Herd has also being trying to persuade people to sign up to donor registers, but had found that the need to take time off work was deterring some.
"Cammy fought leukaemia twice, but sadly lost his battle," said Mr Flecher-Herd, who has moved from Aberdeen to Edinburgh.
"He was a huge inspiration and was always trying to get people to sign up to the Anthony Nolan Trust.
"Speaking to people they told me they would be more inclined to sign up to the register if they didn't have to take annual leave.
"I just don't think you should have to take annual leave when you have the potential to save someone's life. "
A Westminster petition requires 10,000 signatures to get a UK Government response. After only a week Mr Flecher-Herd has got well over 500 signatures, including Scottish politicians, EastEnders actor Ricky Champ and 2016 UK MasterChef campaign Jane Devonshire.
Political support has come from Alison Thewliss MP, Diedre Brock MP, Joe Fitzpatrick MSP, Hannah Bardell MP, Gail Ross MSP and Maree Todd MSP of the SNP. They have been joined by Alison Johnson of the Greens.