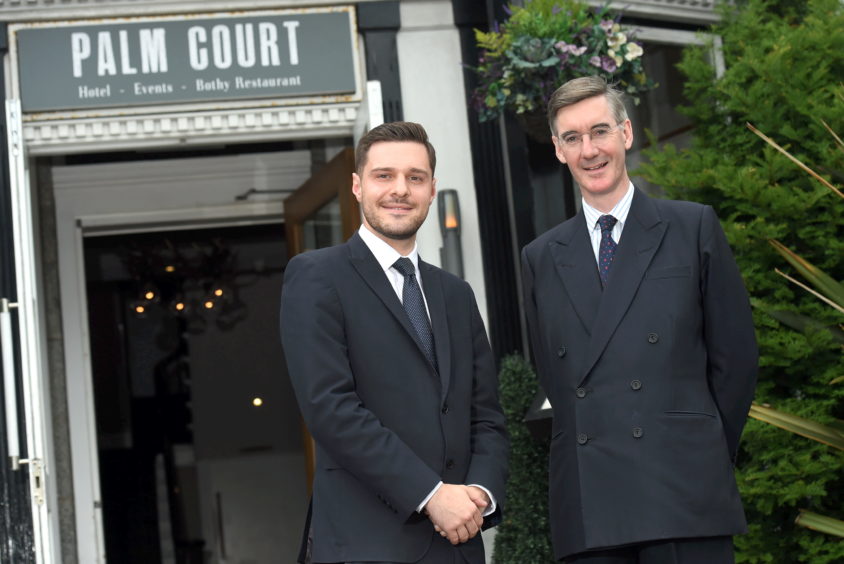 Prominent Conservative MP Jacob Rees-Mogg visited Aberdeen yesterday to whip up support among local Tories for Boris Johnson's bid to become the next Prime Minister.
Mr Rees-Mogg addressed a room of Conservatives from across the north-east at the Palm Court Hotel on Seafield Road in Aberdeen.
His visit came just a few days after a whirlwind tour of Aberdeen and Aberdeenshire by rival prime ministerial candidate Jeremy Hunt, who visited Peterhead at the end of June to praise the Banff and Buchan fishing industry and woo party members.
Accompanying Mr Rees-Mogg on his visit to the Granite City was Aberdeen South MP Ross Thomson, a long-time supporter of Mr Johnson.
Mr Rees-Mogg argued to local members that putting Mr Johnson in Downing Street would be the best option to preserve the union between Scotland and the rest of the UK.
The North-East Somerset MP described Mr Johnson as "a Conservative who can win elections", and warned the Aberdeen Tories "the greatest threat" to the union would be a coalition between Nicola Sturgeon's SNP and Jeremy Corbyn's Labour Party.
He said: "The reaction here in Aberdeen from local Conservatives has been very positive. I think Boris has very widespread electoral appeal – he's a very charismatic figure who people want to follow.
"But charisma isn't everything, and there's much more than that. He's a very committed unionist, and attaches great importance to the union.
"He recognises that leaving the European Union makes the union of the UK even more important – because things that went to Brussels via Westminster now won't.
"There's no more Brussels at the end of the road, and therefore the relationship between Scotland and England, and indeed other parts of the UK, will become even more crucial in the future, and to have someone that's very committed to that is key.
"But beyond that, Boris is a Conservative who can win elections.
"And perhaps the greatest threat to the union is having an election resulting in a coalition between the SNP and the Labour party."
He added: "His fundamental promise is to deliver Brexit."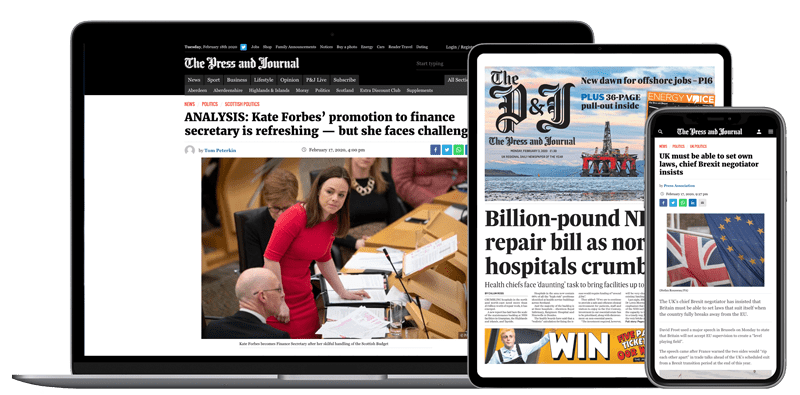 Help support quality local journalism … become a digital subscriber to The Press and Journal
For as little as £5.99 a month you can access all of our content, including Premium articles.
Subscribe