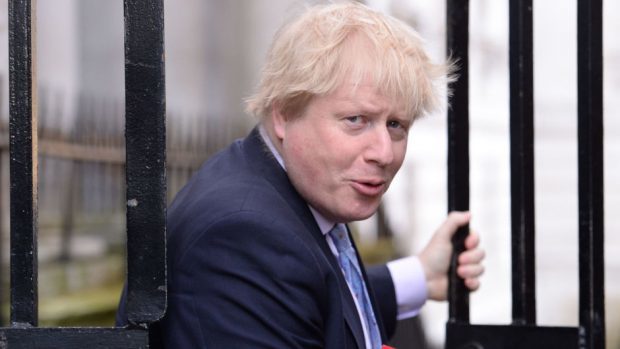 Business leaders across the north and north-east have signed an open letter backing Boris Johnson for Prime Minister.
Major firms are urging Conservative party members to back the controversial former London mayor for the Tory leadership as ballot papers are delivered today.
They argue that only Mr Johnson can end the "impasse" with Brexit and protect the union.
The letter, released exclusively to the P&J, reads: "At this time of deep division, businesses in Scotland – and the whole of the UK – need certainty.
"We believe Boris Johnson is the best leader to end this Brexit impasse for good.
"He has a proven record as Mayor of London, unapologetically backing business by cutting tax, boosting jobs and attracting investment from across the world.
"Further delay to Brexit is damaging for business as it will mean more wasted money, just like the last two missed deadlines.
"The delays have already made it harder for businesses to invest and plan for their futures and it is damaging the bedrock of prosperity for Scotland – and that undermines the Union."
The letter continues: "Our family of nations is an invincible quartet that protects Scottish livelihoods, projects our influence globally and ensures our exports are enjoyed across the world.
"What will destroy the Union is not delivering Brexit by October 31. Across the UK, businesses want to see that politicians keep their promises.
"It is our Union that ensures Scotland's access to the UK market which is matters most to the Scottish economy.
"We believe only Boris Johnson will strengthen the Union and help put the Scottish nationalists, who have made Scotland the highest taxed part of the UK, out of government.
"Championing business is at the heart of Boris' One Nation agenda and he will champion the wealth-creators who make quality public services a reality for us all and unite every part of our country."
---
The signatories include Robert Kilgour, CEO of Dow Investments Plc and executive chairman of Renaissance Care; John McGlynn the founder Scottish Capital; William Frame, managing director of Braemore Estates; Belinda Dickson OBE, founder of Belinda Robertson and BJD Design Ltd; Dr Richard Marsh, chairman of EnergySpace Properties Ltd; Derek Wann director of Harland Properties (Dundee) Ltd; Ian Burgess, director of Linked IT Ltd; Anthony Reid, a Scottish racing driver and property investor; Derek and Shirley Mowat of D&S Mowat Ltd; Ivor Tiefenbrun MBE, founder of Linn Products Ltd and David Boyd of Boyd International Group.