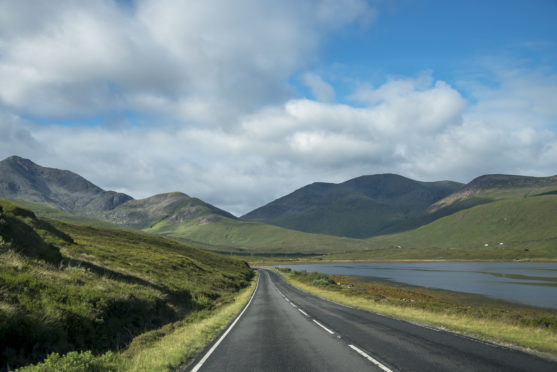 Politicians have reacted angrily to reports that Brexit has led to Scotland losing out to New Zealand as the location of Amazon's $1.5 billion Lord of the Rings television series.
Green MSP Ross Greer condemned the Brexit "shambles" after the New Zealand Herald reported that EU withdrawal had not helped Scotland's pitch for the series.
The newspaper quoted a "high-level film industry insider" who said New Zealand had been confirmed as the primary location for the production, with Scotland expected to play a smaller role.
The insider said the New Zealand Government had succeeded in persuading Amazon that the country was safe following the March 15 terrorist attacks on mosques in Christchurch.
And the report claimed Brexit had "hindered" Scotland's bid for the series, based on the novels of J.R.R. Tolkien.
The New Zealand article was published just weeks after Scottish reports suggested talks between Amazon Studios and Creative Scotland were at an "extremely advanced stage".
It had been reported that the production was to be based at the Leith Docks studio development.
Creative Scotland yesterday said Amazon maintained that it had yet to announce its filming location and pointed out that the New Zealand reports had come from an unnamed source.
But Mr Greer said "If this report is accurate, Scotland is set to lose out on a $1.5bn production because of a Brexit shambles we voted overwhelmingly against.
"This is just the latest economic casualty of a shambles made many times worse by Tory incompetence and another clear example of how an independent Scotland could prosper, free of Westminster mismanagement.
"Location shoots from Amazon will be very welcome, but that's not remotely comparable to actually basing a production here.
"The Scottish Government cannot escape blame though.
"Our vibrant film and TV industry has been badly served by every government in devolution's 20-year history and their inability to deliver the long-promised film studio."
Scottish independence supporter and Robert the Bruce actor Angus MacFadyen tweeted: "I can confirm this. I was in Hollywood months ago and this was sent to me, with its location being Scotland.
"I was overjoyed.  At last jobs for and in Scotland. But we are being dragged to our 21st century demise by a beast called Brexit."
A Creative Scotland spokeswoman said the agency was unable to comment on specific productions because of the confidential locations service it provides.
But she added that there was "unprecedented international interest" in Scotland as a filming destination.