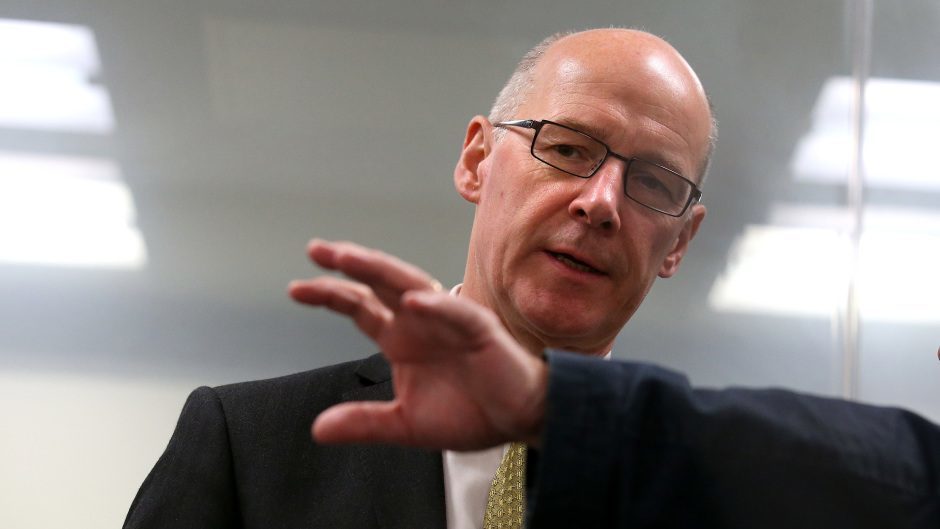 Deputy First Minister John Swinney yesterday claimed the "tide is turning" towards the SNP when he visited Shetland in advance of next month's crucial by-election.
The race to replace Tavish Scott as Scotland's most northerly MSP has been heating up with Mr Swinney following Nicola Sturgeon to the islands to lend support to SNP candidate Tom Wills.
Scottish Lib Dem leader Willie Rennie will travel today to the constituency which has been held by his colleague Mr Scott since the birth of devolution 20-years ago.
The Lib Dems are favourites to retain the seat with candidate Beatrice Wishart defending a 4,895 majority, achieved by Mr Scott over the SNP in 2016.
That represented 44% of the 11,087 votes cast, making him the holder of the safest Holyrood seat in percentage terms.
But Mr Swinney said "The response from residents has been hugely encouraging and it's clear that Shetlanders are ready for the opportunity to choose a better future than what's being forced on us by Boris Johnson's hard-right Tory government at Westminster.
"Born and raised in Shetland, Tom has a simple message in this campaign – it's time for an SNP candidate who can sit down and work constructively with the Scottish Government to get things done, ensuring that important local issues are taken right to the heart of Holyrood.
"The tide is turning – on August 29, voters will have the chance to secure a brighter future for these islands."
Mr Swinney and Mr Wills met Willie Shannon, principal of the NAFC Marine Centre, an educational institute located in Scalloway.
They also paid a visit to Hame Fae Hame nursery to meet with staff about the SNP's plans to increase the amount of free childcare available in Scotland.
Ms Sturgeon came to Shetland at the weekend to help launch her party's by-election campaign and more heavyweight SNP figures are expected in the weeks to come.
But Mr Swinney's visit did not impress Ms Wishart, who said: "The SNP government has repeatedly let down people in Shetland.
"Islanders won't be fooled by these fly-by visits when John Swinney and his fellow ministers haven't kept their promises on the NHS, ferries and broadband."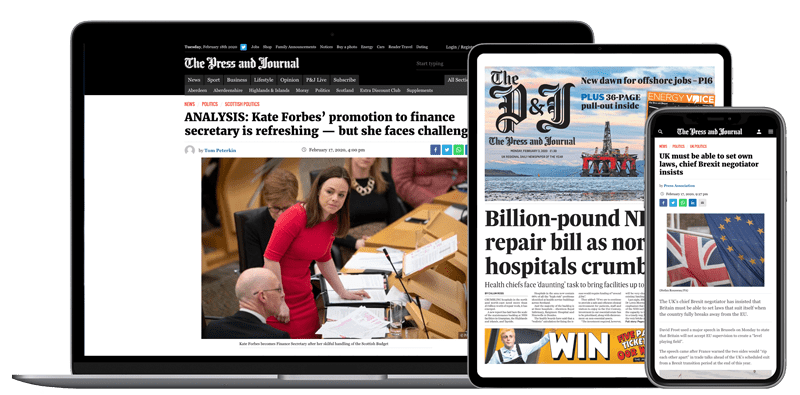 Help support quality local journalism … become a digital subscriber to The Press and Journal
For as little as £5.99 a month you can access all of our content, including Premium articles.
Subscribe