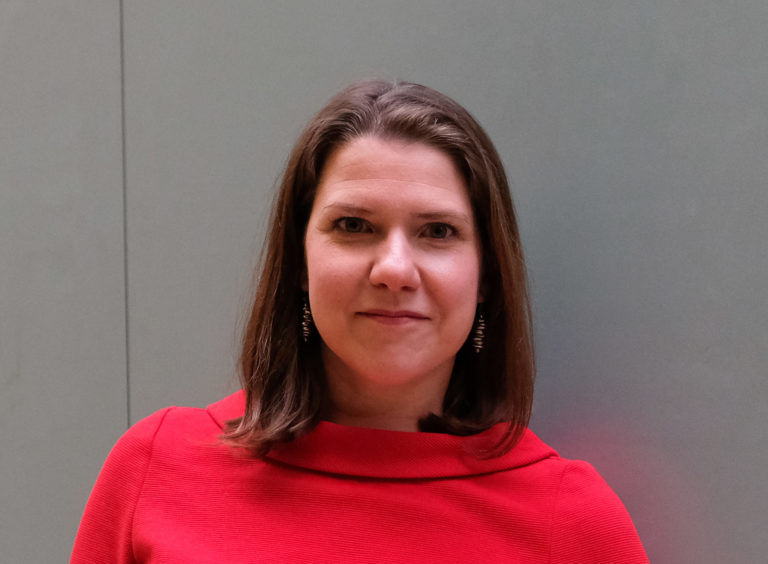 Jo Swinson was denied her last chance of rallying Shetland voters yesterday after fog forced her plane to Sumburgh to turn back.
The UK Lib Dem leader had hoped to spend the day canvassing  with Lib Dem candidate Beatrice Wishart on the islands as the clock ticks down to Thursday's by-election.
But her plans were foiled when her Loganair flight from Edinburgh was diverted to Aberdeen after fog enveloped Sumburgh Airport.
The aircraft had been due to land at 8.55a but after approaching the islands was forced to turn back to Aberdeen.
According to Lib Dem sources, it was not possible to make another attempt to get to Shetland because Ms Swinson needed to be in Westminster today for her meeting with Jeremy Corbyn.
Today Ms Swinson will use a meeting of opposition leaders to examine seizing control of Commons business to oust Boris Johnson to install a government of national unity as Brexit approaches.
Ms Swinson will also tell Labour leader Mr Corbyn that the plan would be put at risk by his insistence on becoming emergency prime minister.
In Ms Swinson's absence, Ms Wishart took to the campaign trail to claim the SNP's centralisation agenda had resulted in Shetland council having less money and less freedom to spend it.
She said for this year 8.2% of Shetland Island council funding is ringfenced for central government spending priorities, up from 1.5% in 2013/14.
Ms Wishart promised to push against the SNP's "centralisation agenda".
On Thursday, the Lib Dems are defending a 4,895 majority won by Tavish Scott in the 2016 Scottish election. The majority represented 44% of the 11,087 votes cast, making Shetland the safest Holyrood seat in percentage terms.
However the SNP, which was second in 2016, has piled resources and effort into unseating the Lib Dems. Nicola Sturgeon has visited the islands three times to support the SNP candidate Tom Wills.
Yesterday the SNP MP Mairi Black visited Shetland and urged the local council to declare a climate emergency.
A Loganair spokesman said: "Early morning fog at Sumburgh Airport today has led to several delays and cancellations on our services.   Flight LM351 from Edinburgh to Sumburgh was unable to land in Shetland, and consequently returned to Aberdeen.   Later flights have taken place, albeit with some significant delays awaiting improvements in the weather at Sumburgh."