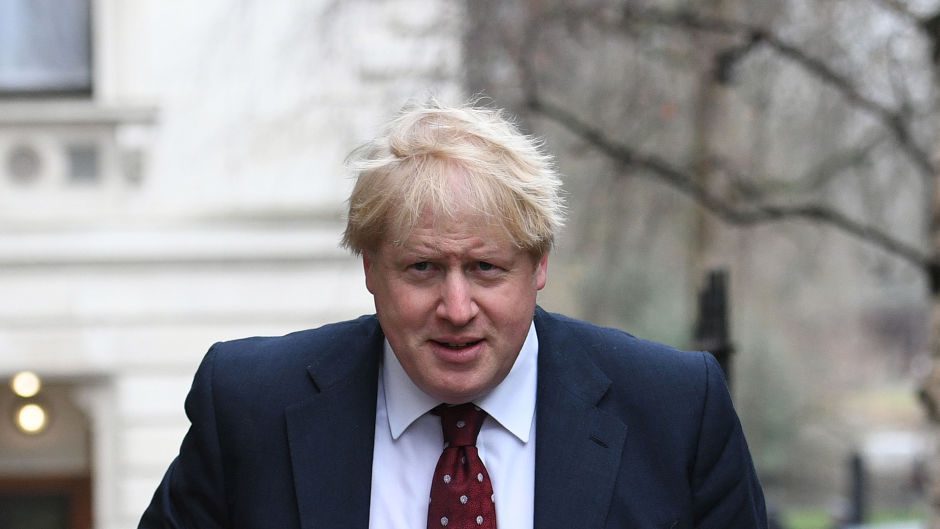 Boris Johnson will announce £51.4million funding for Scottish farmers during a visit to Aberdeenshire today as he attempts to cling on to vital Conservative seats.
With the UK on the verge of a snap-election and his party in turmoil, the prime minister will attempt to shore-up support in hard-won rural constituencies.
On the eve of his visit, Mr Johnson insisted Brexit was an "opportunity to change things for the better" for Scottish agriculture as he announced the cash resulting from Lord Bew's review of farm funding.
Mr Johnson is also expected to argue the benefits of remaining in the UK, and to try and bolster north-east Tory support ahead of a general election.
But the SNP claimed last night that north-east voters would "never forgive" the Conservatives and prime minister for inflicting a "disastrous" Brexit on the area.
Before her sudden resignation as Scottish Tory leader, one of the striking achievements of Ruth Davidson's leadership had been the rising Tory support in the north-east.
Her departure over her conflict with the prime minister over Brexit has been regarded as a massive blow to the Tories.
This week, a poll suggested the Conservatives would lose 10 of their 13 Scottish seats.
Of the six seats running from Angus into the north-east and Moray, only Andrew Bowie was predicted to hang on to his West Aberdeenshire and Kincardineshire seat.
When today's announcement is combined with the £160m allocated to Scottish farmers from this week's UK Government spending review, Mr Johnson said £211m would be injected into the Scottish economy over the next two years.
The Bew Review was tasked with distributing intra-UK funding allocations of Common Agricultural Policy (Cap) cash.
Last night Mr Johnson said: "For too long, Scottish farmers have been given a poor deal by the EU's Common Agricultural Policy, which is why we are taking this opportunity to change things for the better. I made a pledge to resolve the historic funding gap for Scottish farmers and delivering on this promise has been a priority since I became prime minister.
"Today's announcement is the first step in making sure future funding is fairly allocated across the UK, taking into account the unique farming environments in Scotland. Once we are out of the EU, we will have a historic opportunity to introduce new schemes to support farmers – and we will make sure that Scottish farmers get a fairer deal."
But Banffshire and Buchan Coast MSP Stewart Stevenson said Mr Johnson's visit would remind north-east voters how "disastrous" Brexit would be.
He said: "The prime minister is reminding voters across the north-east how disastrous his Brexit plans will be – with experts predicting Aberdeen will be the worst-hit city in the whole of the UK.
"No wonder polls show that the prime minister is deeply unpopular, with voters backing the SNP to stand up for Scotland's interests.
"It is essential that Boris Johnson is stopped in his tracks – or voters in the north-east will never forgive the Tories."
Mr Johnson is also expected to make the traditional prime ministerial trip to the Queen's Balmoral estate during his trip north.
However, his visit – with girlfriend Carrie Symonds – will be shorter than expected due to the turmoil in Westminster.
A Number 10 spokeswoman said: "The PM has accepted Her Majesty the Queen's invitation to visit Balmoral.
"He will have an audience of Her Majesty on Friday followed by dinner, before returning to London on Saturday."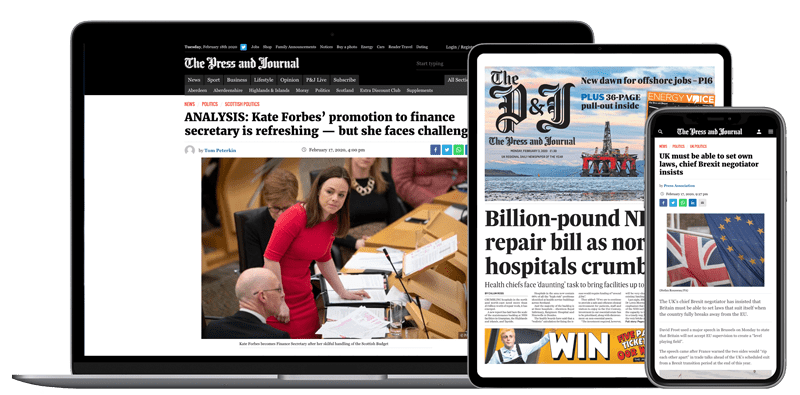 Help support quality local journalism … become a digital subscriber to The Press and Journal
For as little as £5.99 a month you can access all of our content, including Premium articles.
Subscribe