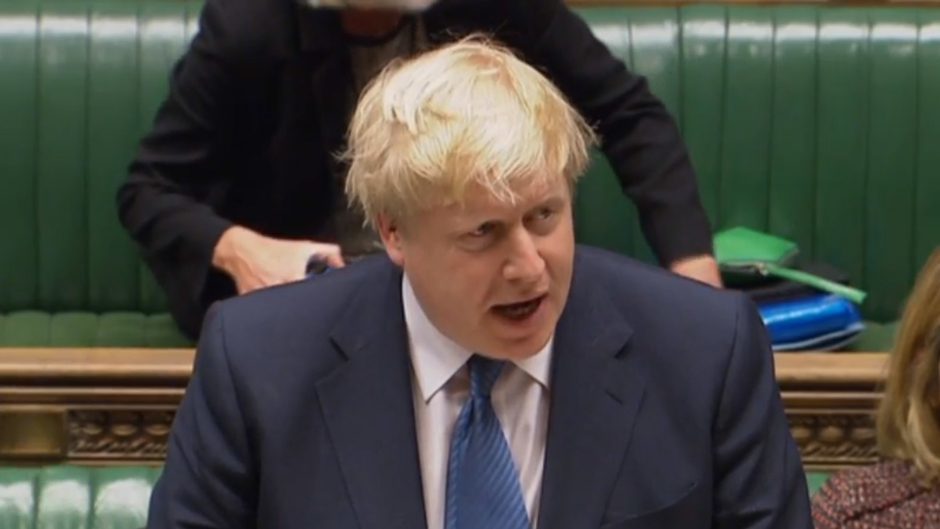 These days Sir Compton Mackenzie is perhaps best remembered as the author of Whisky Galore, the brilliant farce about shipwrecked Scotch that was brought to our movie screens in the form of a sublime Ealing Comedy.
The success of the film has rather overshadowed his other works, notably his masterpiece Sinister Street – a semi-autobiographical novel which was admired by George Orwell, F. Scott Fitzgerald and John Betjeman among others.
Similarly neglected are his other novels in the Whisky Galore genre – the Highland farces featuring the impulsive laird Donald Macdonald of Ben Nevis and his long-suffering friend Hugh Cameron of Kilwhillie.
Admittedly, the Ben Nevis and Kilwhillie characters were part of the TV series Monarch of the Glen, which was loosely based on the comic novel of the same name.
But in the end the TV series starring Alastair Mackenzie, Richard Briers, Julian Fellowes and Susan Hampshire morphed into something that bore little relation to the Compton Mackenzie original.
Written in the 1940s and 50s, the books recounting the preposterous adventures of the two Highland lairds can seem a little dated by today's standards. But the dialogue, characters and descriptions are as witty as ever and there are themes which still resonate.
For example, Ben Nevis's angry confrontations with hikers on his Glenbogle estate speak to today's arguments about the right to roam. As a founder of the SNP, it is perhaps unsurprising that Mackenzie created characters of a Scottish nationalist persuasion even though their views were far from the mainstream when the novels were written.
But in these Brexit-dominated days perhaps the most obvious comparison that can be drawn between these charming books and modern politics is that both are entirely farcical.
That was evident on Boris Johnson's recent trip to the north-east, where the prime minister pontificated on defying parliament to come out of the EU, the loss of Ruth Davidson as Scottish Tory leader and even…believe it or not…the Loch Ness Monster.
Mr Johnson was quizzed about Nessie by a mischievous tabloid reporter keen to know what view Downing Street took of press reports that the monster might, in fact, be a giant eel.
The prime minister attempted to reassure reporters that he "yearned to believe" in the Loch Ness Monster. But yearning to believe is not the same as believing. Indeed Mr Johnson was far stauncher on his pledge to leave the EU on October 31st – deal or no deal and whatever the legal implications – than he was on Nessie's existence.
His answer would not have pleased Ben Nevis whose belief in the Loch Ness Monster was utterly unwavering. Having seen the famous creature on several occasions, Ben Nevis was convinced that the monster was not an "optical delusion", despite a lack of corroborating evidence.
That lack of corroboration was evident in his own description of his first sighting from his chauffeur driven Daimler along the shores of Loch Ness.
"I've seen it 12 times now, but I'm just as excited as I was when Johnnie Macpherson, my driver, heard me see it the first time," was how Ben Nevis recalled that momentous occasion.
For him belief in the mythical creature amounted to an article of faith in much the same way as Brexit appears to be for Mr Johnson.
The prime minister's blind faith in Brexit and – in particular coming out without a deal if need be – has so far seemed unshakeable whatever obstacles have been thrown in his path.
But with his proroguing parliament strategy challenged in the courts, MPs attempting to prevent the UK coming out without a deal, David Cameron's brutal criticisms, his party split and the EU expressing extreme frustration, at some point something has to give.
By now Mr Johnson must realise that striking a deal with the EU would solve many of his problems.
A deal may not quite be a panacea but were he successful in getting one, it would soothe many fevered brows and finally produce something positive from this tortured process and pave the way for withdrawal in a more orderly manner than the economic Armageddon many fear.
Tory strategists at Holyrood are certainly among those praying for a deal. If one were achieved that MPs could support, the rows over proroguing parliament and the questionable legality of Mr Johnson's strategy would fade into the background. That is the hope, at least for Scottish Tories who are fed up of the in-fighting.
Key to striking a fresh deal is the question of the Irish border. The signs are that Mr Johnson believes the long-standing conundrum can be solved by the EU giving ground when it comes to its objections to scrapping the backstop.
Quite how this can be done is far from easy to see. But what can be said with some certainty is that after much cynicism about whether the prime minister is actually interested in getting a deal, Mr Johnson appears to be trying harder to get one.
He will keep no-deal on the table for negotiating purposes, but, rather like his attitude towards the Loch Ness Monster he must now  be "yearning" for a deal.  Even supposing he's not, many of his colleagues are.