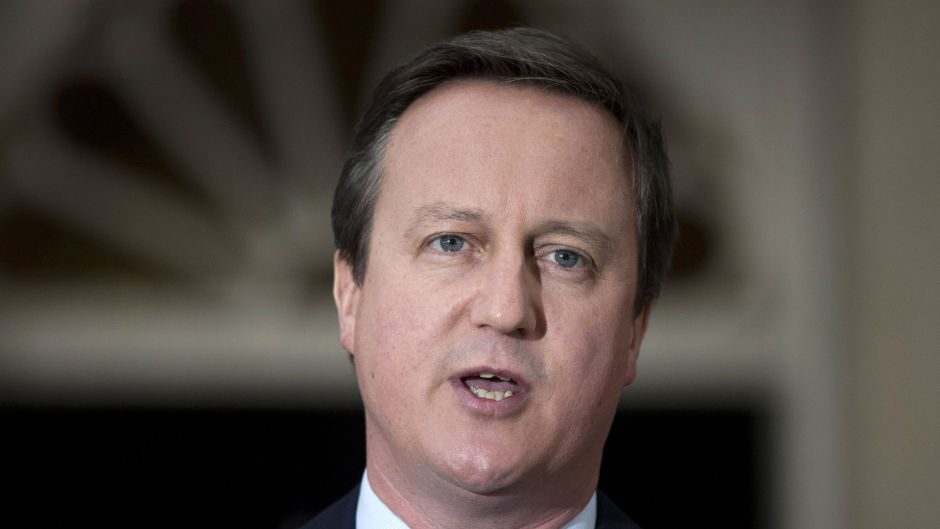 David Cameron actively sought support for a No vote from the Queen when he stayed at Balmoral during the independence referendum campaign, it has emerged.
In a BBC documentary, Mr Cameron discloses for the first time he asked the Queen's Private Secretary if she would "raise an eyebrow" to indicate her concern over the future of the UK.
Shortly afterwards, just four days before the 2014 poll, the Queen told a well-wisher outside Crathie Kirk, Aberdeenshire, that she hoped "people would think very carefully about the future".
Her remarks were interpreted by "No" campaigners as a sign that she was hoping for a vote against breaking up the United Kingdom.
The disclosure is made in the second part of a two-part documentary "The Cameron Years", which begins on BBC One tonight.
When he reflects on his visit to Royal Deeside, the former prime minister recalls that a newspaper poll came out putting the "Yes" campaign ahead for the first time while he was at Balmoral.
Mr Cameron described how it hit him "like a blow to the solar plexus" and led to a "mounting sense of panic that this could go the wrong way".
In the documentary, Mr Cameron reveals that he spoke with the Queen's Private Secretary about the referendum.
"I remember conversations I had with my Private Secretary and he had with the Queen's Private Secretary and I had with the Queen's Private Secretary, not asking for anything that would be in any way improper or unconstitutional but just a raising of the eyebrow even, you know, a quarter of an inch, we thought would make a difference," Mr Cameron says.
The Queen's subsequent remarks were viewed as a break from Royal protocol, although Buckingham Palace insiders insisted they were politically neutral.
Looking back on her words, Mr Cameron tells the documentary makers, "It was certainly well covered [by the media], although the words were very limited, I think it helped to put a slightly different perception on things."
Tonight's edition of the programme will focus on Brexit, with former Chancellor George Osborne criticising Mr Cameron's approach to the EU.
Mr Osborne says: David Cameron was just one of a number of British Prime Ministers who had fed this idea that we were different than Europe, that Brussels was to blame and that the public ultimately had to have a say, and we've all paid a price for it in my view."
Mr Cameron also describes the moment that Michael Gove decided to support the Leave campaign as a "bombshell".
Buckingham Palace declined to comment.
Last night, former first minister Alex Salmond said: "Begging a constitutional monarch to make a political intervention is not only totally improper but an indication of how desperate Prime Minister Cameron was in the final stages of the Scottish referendum campaign. Five years on Scotland should remember that Westminster does not recognise any political rule book.
"Cameron started the campaign uber-confident and ended up in a blue funk. I doubt If Scotland will let the establishment off the hook next time around. As to Cameron's suggestion that he was successful in securing a royal intervention, I doubt that.
"What I can vouch for is that the week after the referendum I was asked to meet the Queen at Balmoral. We discussed Cameron's "purring comments" to Michael Bloomberg in New York in the aftermath of the referendum where he again blurted out what he claimed were her private thoughts. Unlike David Cameron I will not divulge what she said but suffice to say she was very far from amused at his behaviour."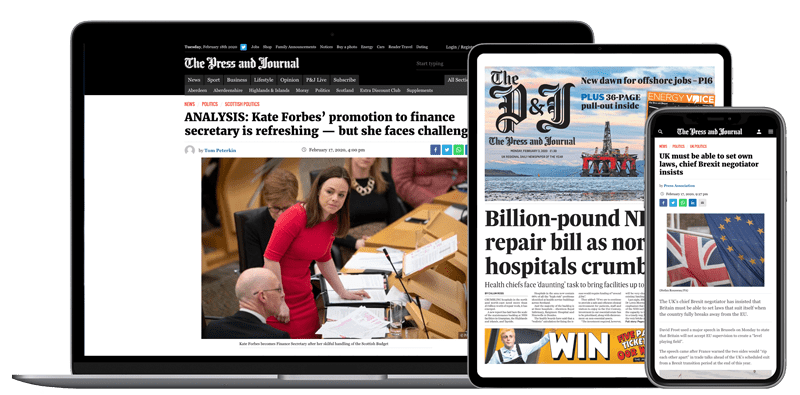 Help support quality local journalism … become a digital subscriber to The Press and Journal
For as little as £5.99 a month you can access all of our content, including Premium articles.
Subscribe