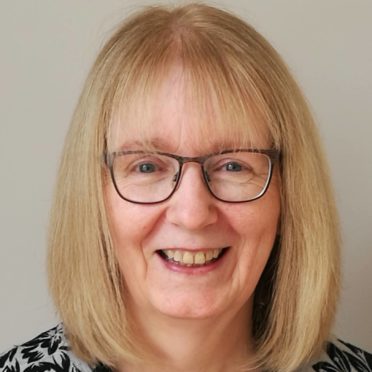 Teacher shortages have been blamed for some north-east pupils having to make taxi trips of up to 40 miles to receive lessons in core subjects.
The distances travelled by pupils to be taught subjects like physics, history and geography have been revealed in data uncovered by Freedom of Information legislation.
A Scottish Government spokesman said councils were being creative to provide a wider range of subjects, while Moray Council said there were benefits – and that arrangements were backed by parents.
But opposition politicians claimed the travel, either by taxis, bus or through the pupils' own arrangements, was"completely unreasonable".
The information revealed by the Lib Dems found that some Turriff Academy pupils were making 40-mile round trip by taxi to study physics in 2018/19 under a so-called "consortia" arrangement with a partner school or college.
In all 34 Turriff pupils, studying either physics or rural studies, were being taught via a consortia arrangement.
According to information provided by Aberdeenshire Council, the rural studies students had to take a 50-mile taxi round trip.
Elsewhere, a small handful of Mintlaw Academy pupils had a 20 mile taxi trip to study advanced higher physics in 2018/19.
A similar number of Mearns Academy students had a 14 mile journey using their own transport to study advanced higher mechanics of maths.
Moray Council did not disclose which schools were involved in consortia arrangements or the number of pupils involved.
But pupils at one school faced a 17 mile bus trip to study advanced higher chemistry and history and a 10 mile bus trip for advanced higher physics.
Two other Moray schools had consortia arrangements, which included a 20 mile journey for higher music at one and a 14 mile trip for higher graphic communication at the other.
Lib Dem education spokeswoman Beatrice Wishart said: "This isn't the fault of councils, many of which have worked tirelessly to find the staff they need but with little luck.
"The Education Secretary must admit these commutes are completely unreasonable and take urgent action on staff shortages."
A Moray Council spokesman said the majority of students travelled together to study advanced highers at Moray College.
The spokesman added: "These arrangement have the full approval of all their parents.
"Indeed, many say that the college experience is preparing them well for university."
An Aberdeenshire Council spokeswoman added: "The vast majority of pupils in Aberdeenshire are able to follow their chosen courses in their own schools but where there are requests for subjects that are in low demand or not available locally we will look to accommodate these where we can."
A Scottish Government spokesman added: "In order to offer the broadest possible range of opportunities to their students, many schools and local authorities are taking innovative approaches to expand the choices on offer.
"This includes creative timetabling, digital learning options and partnership approaches – often working collaboratively with other schools."