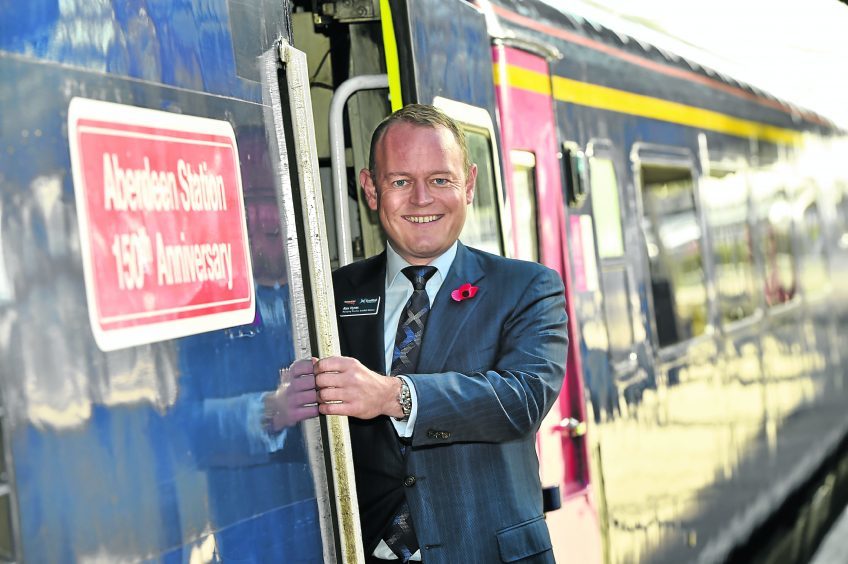 ScotRail boss Alex Hynes yesterday insisted his firm should not be stripped of the contract to run the country's railways when he faced more complaints about the service north of the central belt.
Speaking at a fringe event at the SNP conference in Aberdeen, Mr Hynes heard delegates speak about standing on overcrowded trains and long waits on platforms.
Dutch firm Abellio was awarded the ScotRail franchise for 10 years in 2015. But at the end of last year, Transport Secretary Michael Matheson confirmed that the company could lose the franchise next year.
A "break clause" means either side could terminate the deal in 2022 and a decision on whether Abellio should be allowed to continue is expected next March.
In February, the firm was slapped with its second improvement notice in as many months after passenger satisfaction plunged to its lowest level in 15 years.
Asked if Abellio should lose the lucrative contract, My Hynes replied: "The Scottish Government quite rightly held us to account just before Christmas by issuing what's called a remedial notice and we set out our £18million investment in improving train service performance, and we are on track to deliver that commitment.
"I think the franchise should run to the full term, because that is in the best interests for passengers in Scotland."
Earlier, Mr Hynes had heard delegates' concerns that services to Aberdeen and Inverness were not as good as they should be.
One delegate expressed concern about the links between Scotland's most northerly cities and Edinburgh and Glasgow.
He said: "I still experience overcrowded trains where I might have to stand to Cupar or even Dundee.
"I still experience trains with only two coaches. We have heard a lot of promises, but there is not actually much to see if you live outwith the central belt."
Finance Minister Kate Forbes warned that, unless rail services became more reliable, people would get back in their cars.
She said: "There needs to be more responsiveness to passenger needs, when they are going and where they are going.
"As soon as people stop feeling they can rely on a service they give up on it. So they then move back into their cars."
Mr Hynes said ScotRail was working to create an inter-city high-speed network between the seven cities including Aberdeen and Inverness.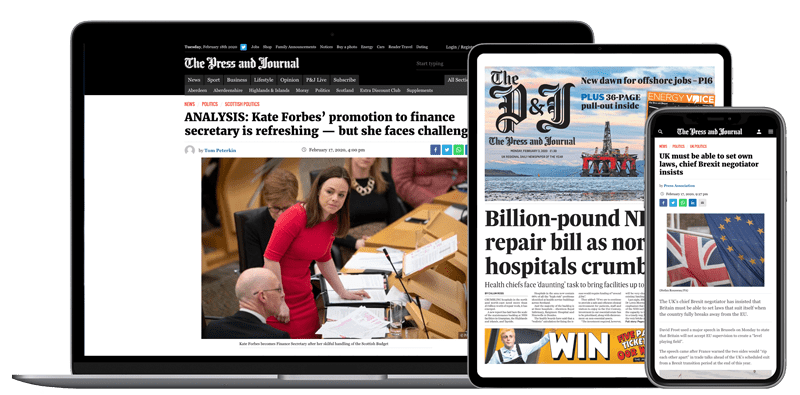 Help support quality local journalism … become a digital subscriber to The Press and Journal
For as little as £5.99 a month you can access all of our content, including Premium articles.
Subscribe