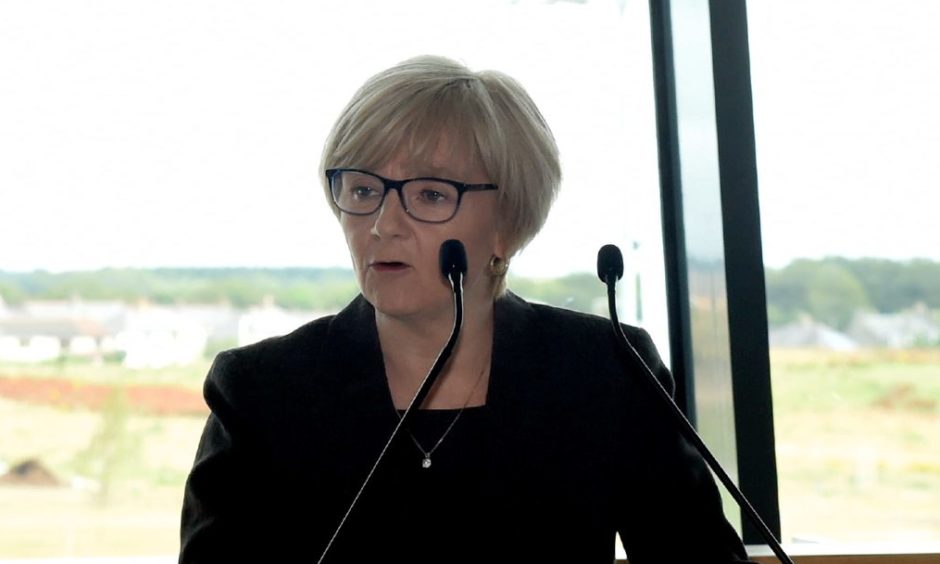 Aberdeen co-leader Jenny Laing has warned Nicola Sturgeon that the SNP's flagship pledge to scrap council charges for social care like meals on wheels must be funded properly.
Mrs Laing, leader of Aberdeen Labour, said it was "imperative" enough money was made available to pay for the multi-million pound policy unveiled by the first minister in her keynote speech at SNP conference last week.
Addressing delegates in Aberdeen, Ms Sturgeon promised to end council charges for home services such as day care, lunch clubs, meals on wheels, monitoring alarms, laundry services and aids and adaptations for the disabled.
The SNP leader said her promise to abolish "non-residential social care charges" would be included in her party's manifesto for the 2021 Scottish  election.
But the policy is likely to trigger tensions with councils, who have been complaining of shrinking budgets at a time when the Scottish Government is making more policy demands on them.
Currently councils levy around £40million in "non-residential social care charges" each year. But the figure is expected to rise to around £250m a year by 2025 when charges are removed and more people take up services they could not otherwise afford.
Mrs Laing said she agreed that people should have "the right" to care services, but previous experience told her that central government funding did not match ministers' demands.
"For local authorities it is imperative that if that at a national level governments are making decisions of these nature that they ensure that the finances to deliver those services are provided to local authorities," she said.
She added that Aberdeen funding levels were "unsustainable", pointing out that there was a £42.1m shortfall last year, and a similar gap is expected this year.
In addition, around 60% of her local authority services were "statutory" in that the council was obliged to provide them by the government.
"So you are trying to make those savings out of 40% of the pie," Mrs Laing said.
"What we seen is that when there's been an introduction of increased statutory services we perhaps see some finances for the first year and then they are not replicated year on year. So the onus falls on the councils and indeed the local taxpayers in Aberdeen to foot the bill."
A spokesman for the first minister said: "As announced at SNP conference, if elected, we will fully fund this policy."