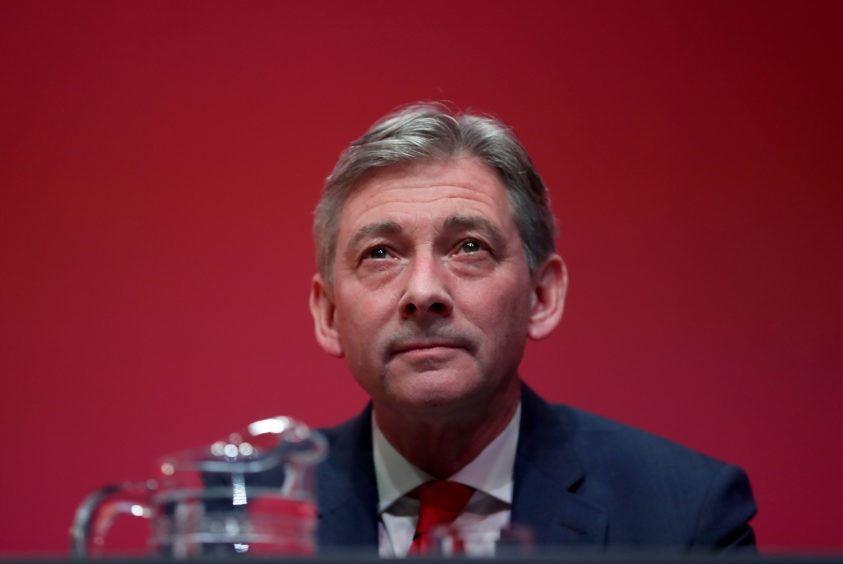 Scottish Labour leader Richard Leonard yesterday said he did not believe the SNP has an indyref2 mandate.
Mr Leonard attempted to take a hard line against a second independence referendum despite leading figures in the UK Labour party saying they would not stand in the way of another vote.
Speaking at his party's campaign launch in Maryhill, Glasgow, Mr Leonard also announced a Labour policy pledge to end homelessness in a decade.
Labour says it would invest £10 billion from the National Transformation Fund into building 120,000 new homes at council and social rents.
Mr Leonard said a decision on whether there is a mandate for another vote would need to be determined on the basis of future elections.
He added that he did not think the party would have a mandate even after the 2021 Holyrood election.
"I don't know how you can predict an election in two years' time when one of the things which we are going to have to navigate is Brexit," Mr Leonard said.
"The premise currently of the SNP's call for a second independence referendum is Brexit.
"In six months' time, seven months' time, we could have a Remain vote in a Brexit poll of the people, which will take away that argument completely."
Campaigning in South Perthshire, meanwhile, Nicola Sturgeon issued an open letter to Remain supporters urging them to back the SNP to help Scotland escape from Brexit.
The SNP leader argued that her party was the nearest challenger in Scotland's 13 Conservative-held seats.
"Only the SNP can stop the Tories and deprive them of a majority," Ms Sturgeon said.
But Alex Cole-Hamilton of the Lib Dems claimed Ms Sturgeon was trying to "pull the wool" over voters' eyes.
"Every vote for the SNP will be used to justify their independence obsession," Mr Cole-Hamilton said.
On a visit to Peebles, former Scottish Secretary David Mundell highlighted UK Government action to freeze whisky taxes, exempt Police Scotland from VAT and introduce tax relief for the oil and gas sector.
Mr Mundell hailed them as victories for Scottish Conservative MPs during the last parliament.
He also claimed Tory MPs had "fought hard" in Whitehall for Scotland and added that the "only job" of the SNP was to get another independence vote.