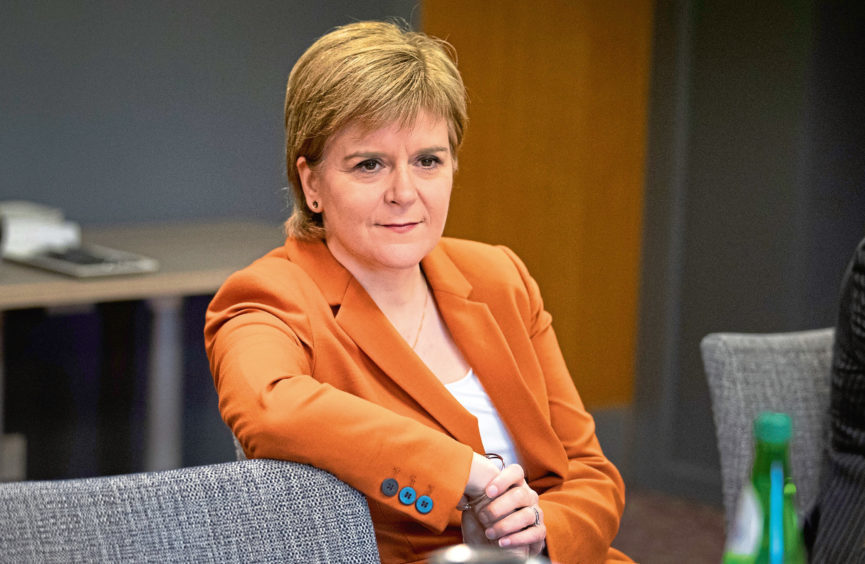 Nicola Sturgeon will today vow to force a Labour Government into giving the NHS a multi-billion-pound boost across the UK when she launches the SNP's manifesto.
Ms Sturgeon will pledge that SNP MPs will demand the next UK Government boosts per-head health spending south of the border to Scottish levels, which are £136 per head higher.
According to the SNP leader, her promise would see an increase of NHS spending in England of over £35bn in resource funding in 2023-24, compared to 2019-20.
At her manifesto launch in Glasgow, Ms Sturgeon will argue that her policy would result in Scotland's NHS receiving a cash increase more than £4bn by the end of the next Westminster Parliament in 2024-25.
The extra cash would come to Scotland as a result of the Barnett Formula, which means extra spending on health in England results in more cash for the Scottish Government from the Treasury.
But the Tories last night claimed the SNP leader was guilty of "ridiculous scaremongering", claiming the SNP's own record on the NHS was "abysmal".
Ms Sturgeon is expected to outline the demands the SNP will make in order to prop up a minority Labour Government under Jeremy Corbyn.
She will also attack Boris Johnson, claiming the prime minister will "sell out" the fishing  industry in post Brexit negotiations while warning EU withdrawal is a "nightmare" for Scottish jobs, environmental standards and workers' rights.
Ms Sturgeon will say: "Despite Tory cuts, since 2010 we've increased frontline health funding by 13% in real terms, with more to come.
"The SNP is spending in Scotland £136, per head, more on frontline health services than in England. This amounts to over £740million more spending per year on frontline health services in Scotland, compared to the UK.
"Now, given our rural population, there should always be higher per capita spend in Scotland.
"However, if the next UK government raised health spending per head to the current Scottish level, closing that gap, it would not only substantially increase health investment in England, but would mean that by 2024-25, frontline investment to NHS Scotland would be more than £4 billion higher than today."
On the eve of the manifesto launch, Ms Sturgeon visited  the Jollytots & Cookies Cafe, in Uddingston, where she attacked Mr Johnson and Scottish Tory leader Jackson Carlaw for refusing to contemplate a second independence referendum.
Ms Sturgeon said Mr Johnson's refusal to take part in referendum talks showed "total contempt for Scottish democracy".
Last  night a Tory spokesman said: "The truth is that Nicola Sturgeon's record on the NHS is abysmal.
"The SNP misses its own targets on treatment times and A&E admissions, we have a children's hospital in Edinburgh that still cannot open its doors safely and the Health Secretary has had to apologise for deaths at the Queen Elizabeth hospital in Glasgow."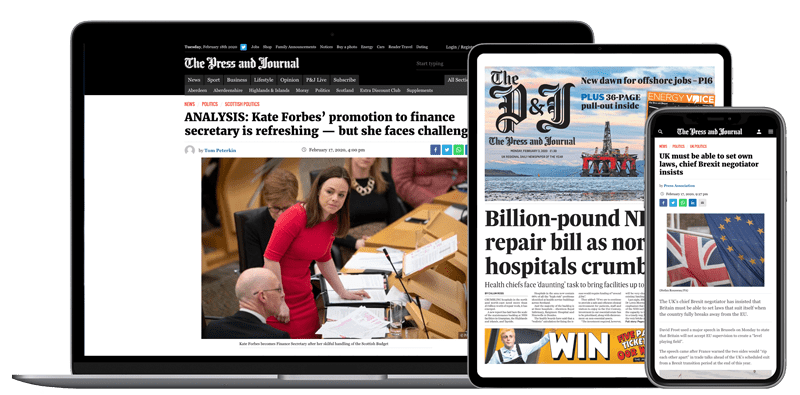 Help support quality local journalism … become a digital subscriber to The Press and Journal
For as little as £5.99 a month you can access all of our content, including Premium articles.
Subscribe