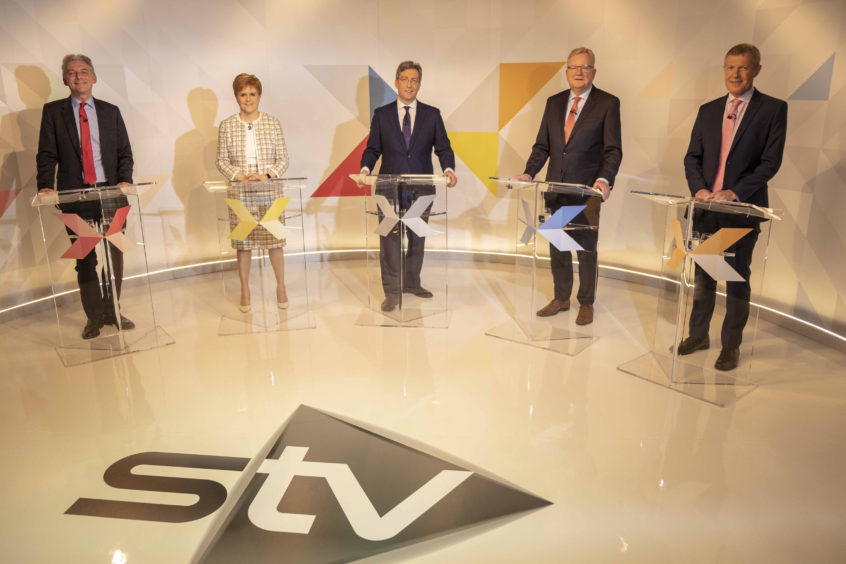 Nicola Sturgeon was tonight challenged over her domestic record as she was asked four times if she was "ashamed" about the Scottish Government's handling of health and education.
During a fiery STV debate, the first minister was tackled by Tory leader Jackson Carlaw and Liberal Democrat Willie Rennie over recent controversies which have engulfed the NHS and schools.
Mr Carlaw said parents were asking why their children were dying of hospital infections in Queen Elizabeth University Hospital in Glasgow and "were unable to get answers from your ministers".
The Scottish Tory leader also challenged her on the ventilation issues which had caused the delay to Edinburgh's new Sick Kids hospital and yesterday's PISA international study showing pupil performance in science and maths were at a record low.
"When you get back to your desk next week, which of these government failures on your watch are you going to make a priority? Mr Carlaw asked the SNP leader.
Ms Sturgeon admitted the NHS problems were "serious" during the first televised debate to pit the four Scottish party leaders against one another.
She added that as first minister all these issues were a priority. But Mr Carlaw accused her of electioneering instead of focussing on health and education.
"For four of the last six days you have been doing a tour of the country rather than undertaking your function as first minister," Mr Carlaw said.
Ms Sturgeon responded, saying she was fighting an election trying to "stop Boris Johnson being prime minister of this country to do damage to Scotland".
But Mr Carlaw retorted that her priority was to demand an independence referendum immediately after the election.
"Your priority isn't the Sick Kids Hospital, it isn't the Queen Elizabeth University Hospital. It is not standards in schools," Mr Carlaw said.
"These are all failures over the five years you have been first minister. Your priority is to take the country back to more division."
The Tory leader demanded that Ms Sturgeon apologise for her record in government and four times asked her if she was ashamed of it.
At that point, debate chairman Colin MacKay, the STV political editor, intervened. Mr Rennie pursued Ms Sturgeon on a similar theme, accusing the SNP government of "letting down our children" in the wake of the PISA study.
Earlier Mr Rennie quoted figures published yesterday which showed the number of people who were waiting for more than a year for mental health treatment had gone up from 300 to 800.
Richard Leonard attacked the Tories for pushing families into poverty through Universal Credit.
Ms Sturgeon also focussed on Mr Johnson arguing that he was "unfit for office". She said the prime minister wanted to put the NHS at the centre of trade talks with Donald Trump and claimed voting SNP would deny Mr Johnson the majority he craved.
Mr Rennie also attacked Mr Johnson, saying he was a "nasty piece of work".
Mr Carlaw admitted  some of the things Mr Johnson had said in the past were "unacceptable".
But he said he preferred to judge him as a prime minister who had come up with a Brexit deal and had put defending the Union at the heart of his general election campaign.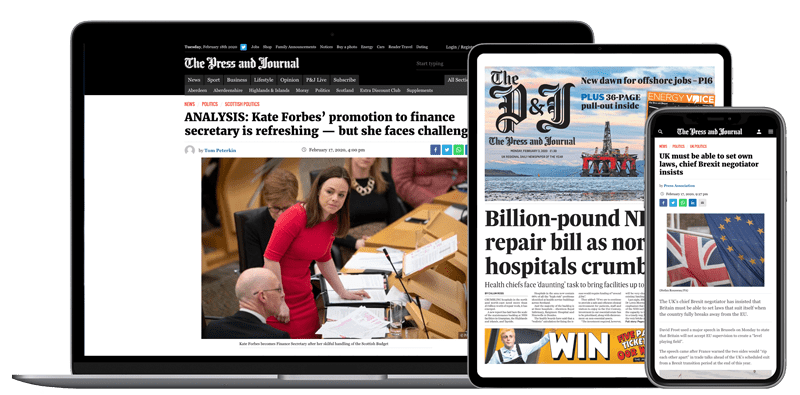 Help support quality local journalism … become a digital subscriber to The Press and Journal
For as little as £5.99 a month you can access all of our content, including Premium articles.
Subscribe