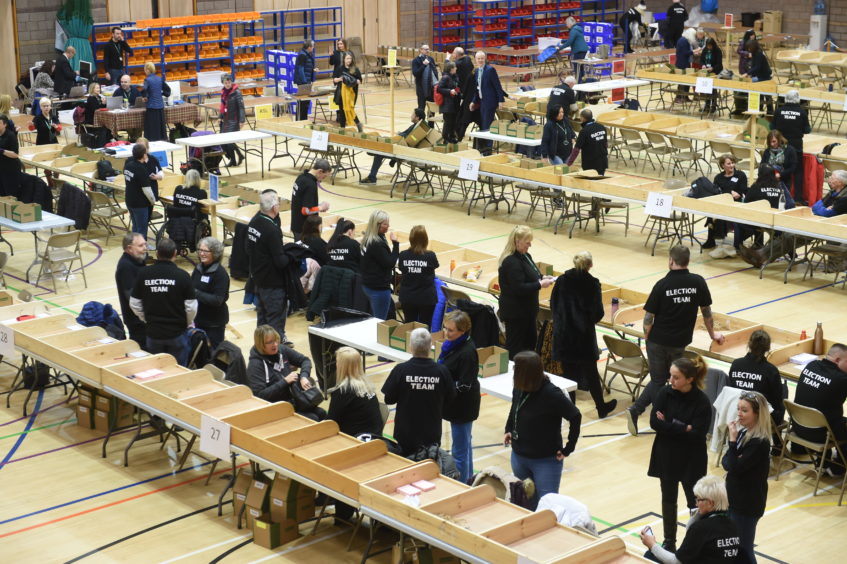 Read this evening's top Twitter reactions to the 2019 general election exit poll.
It is forecast that the Conservatives will win with a majority of 86.
#GE2019, EXIT POLL:

Con: 368 (+51)
Lab: 191 (-71)
SNP: 55 (+20)
LDem: 13 (+1) pic.twitter.com/Gz9y7sYDHW

— Britain Elects (@britainelects) December 12, 2019
If that exit poll is accurate…..what a night for the Conservatives and SNP….dreadful for Labour

— Tom Peterkin (@TomPeterkin) December 12, 2019
Lots of happy and sad faces here in Aberdeen after the shock exit poll showing 20 SNP gains- which would all but wipe out the Tories in the NE #GE2021

— Jon Hebditch (@jahebditch) December 12, 2019
Biggest Tory majority since 1987

— John Rentoul (@JohnRentoul) December 12, 2019
Labour on 191 seats (exit poll says) would be even worse than Michael Foot in 1983 and their worst result in modern history

— Jim Pickard (@PickardJE) December 12, 2019
Exit poll suggests good night for @theSNP – but it is just an exit poll and there are many marginals, so let's just wait and see. What it indicates UK wide though is grim. #GE19

— Nicola Sturgeon (@NicolaSturgeon) December 12, 2019
Gisela Stuart, Jo Johnson, Alan Johnson and Ruth Davidson respond to exit poll pic.twitter.com/EVXYu3bH99

— Rohit Kachroo (@RohitKachrooITV) December 12, 2019
Tory seat prediction 368
Labour 191
Ed Balls on ITV describes it as a "catastrophe ". Understatement

— Anne Alexander (@Annemariealex) December 12, 2019
Will this kind of majority allow more flexibility for @BorisJohnson negotiating a #Brexit deal ? he won't have to worry about ERG Tories holding him hostage #UKElection

— Andy Bell (@andybell5news) December 12, 2019
Hopefully in his victory speech Boris Johnson will remember to thank the people who made it all possible

Labour party members

— Michael Deacon (@MichaelPDeacon) December 12, 2019
If these figures hold up, the Labour postmortem will be bloody. And it should be. There have been figures within and without the party warning of this for some time but their concerns were dismissed. Indeed some of those raising concerns were dismissed.

— Niall Paterson (@skynewsniall) December 12, 2019
If the exit poll is right, it will put rockets on the SNP's calls for indyref2.

But the huge Tory majority at Westminster will also embolden Johnson in rejecting those calls.

Turmoil ahead. #GE2019 #exitpoll

— Derek Healey (@C_DHealey) December 12, 2019
Prominent figures from outside the world of politics also weighed in:
Didn't like free healthcare anyway. Let's just work to stay alive now. https://t.co/JsKpndV2jk

— Jamie Langfield (@jamlang22) December 12, 2019
I reckon Corbyn has only another two or three elections left in him before Labour ask him to move on

— Patrick Kidd (@patrick_kidd) December 12, 2019
Authors needing an end to their Brexit book pic.twitter.com/fckvV9fX3y

— Tim Shipman (@ShippersUnbound) December 12, 2019
Exit poll

— Richie Ramsay (@RamsayGolf) December 12, 2019
"told you you should have gone in that fridge" pic.twitter.com/9aqUGDtn0P

— General Boles (@GeneralBoles) December 12, 2019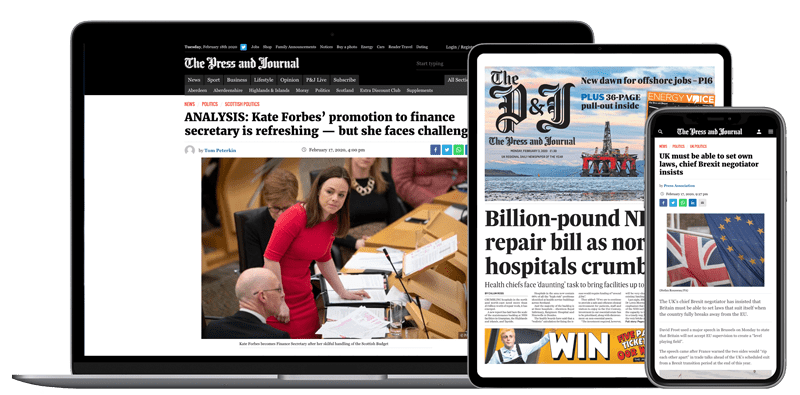 Help support quality local journalism … become a digital subscriber to The Press and Journal
For as little as £5.99 a month you can access all of our content, including Premium articles.
Subscribe