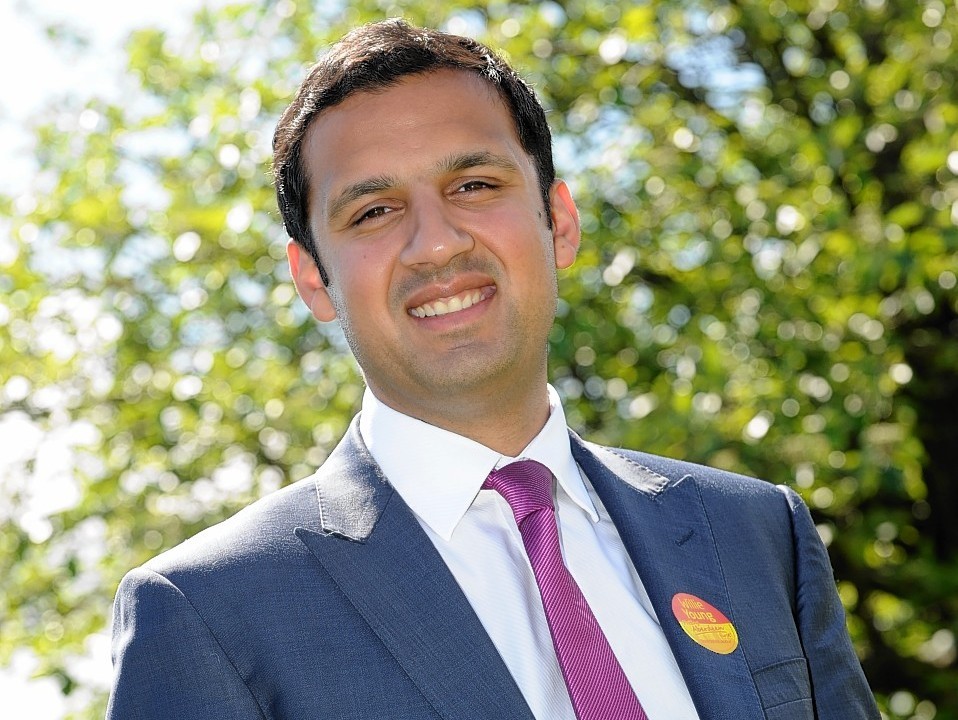 Anas Sarwar has resigned as deputy leader of the Scottish Labour Party.
The Glasgow Central MP, currently interim leader of the party following Johann Lamont's resignation, said he will remain in that role until the new leader is announced on December 13.
His resignation comes after fellow MP Jim Murphy announced he was entering the leadership race against Lothian MSPs Neil Findlay and Sarah Boyack.
If Mr Murphy were elected and Mr Sarwar remained deputy leader it would leave the Scottish Labour Party without a leader at Holyrood.
Mr Sarwar said: "I have come to a decision I believe is in the best interest of the Scottish Labour Party. It's my intention to hand over the leadership to a new team on December 13.
"While remaining in post until that time as interim leader, I think it is also right that we have a concurrent leadership and deputy leadership election.
"This will allow the Scottish Labour Party, its members and affiliates the opportunity to not only elect a new leader but a new leadership team focused on winning in 2016."
Mr Sarwar announced his resignation at the Scottish Labour Party's Gala Dinner in Glasgow last night.
Lothian MSP Kezia Dugdale and North East Scotland MSP Jenny Marra could be possible candidates to succeed him as deputy leader of the Scottish Labour Party.
Ms Lamont resigned last Friday with an attack on UK Labour colleagues, whom she accused of treating Scotland as a "branch office".
Former prime minister Gordon Brown and Mr Sarwar ruled themselves out of the running in the leadership contest, with the latter taking on the role of interim leader.
Mr Sarwar has been deputy leader of the Scottish Labour Party since December 18 2011.
The married father-of-two studied dentistry at the University of Glasgow and worked as an NHS dentist before becoming an MP.
He was elected MP for Glasgow Central on May 6 2010, increasing the previously-held majority.
He played a high-profile role in the fight to keep Scotland in the UK during the referendum campaign, when he was campaign co-ordinator of United With Labour.
He is the son of Mohammad Sarwar, the first Muslim MP in the UK.
Mr Murphy, the latest candidate to declare, has pledged to end the streak of "losing Labour" in Scotland.
The shadow international development secretary told BBC News he is confident he can turn around the party's fortunes in Scotland and hold the party's current Westminster seats.
He said: "I'm not interested in left-wing Labour or right-wing Labour, or old Labour or new Labour. I'm interested in losing Labour.
"I want to end that period of losing Labour here in Scotland, starting with the UK general election in 2015, where I'm confident we can hold all the seats we currently have but pick up one or two on top, and also win that election in 2016 for the Scottish Parliament."