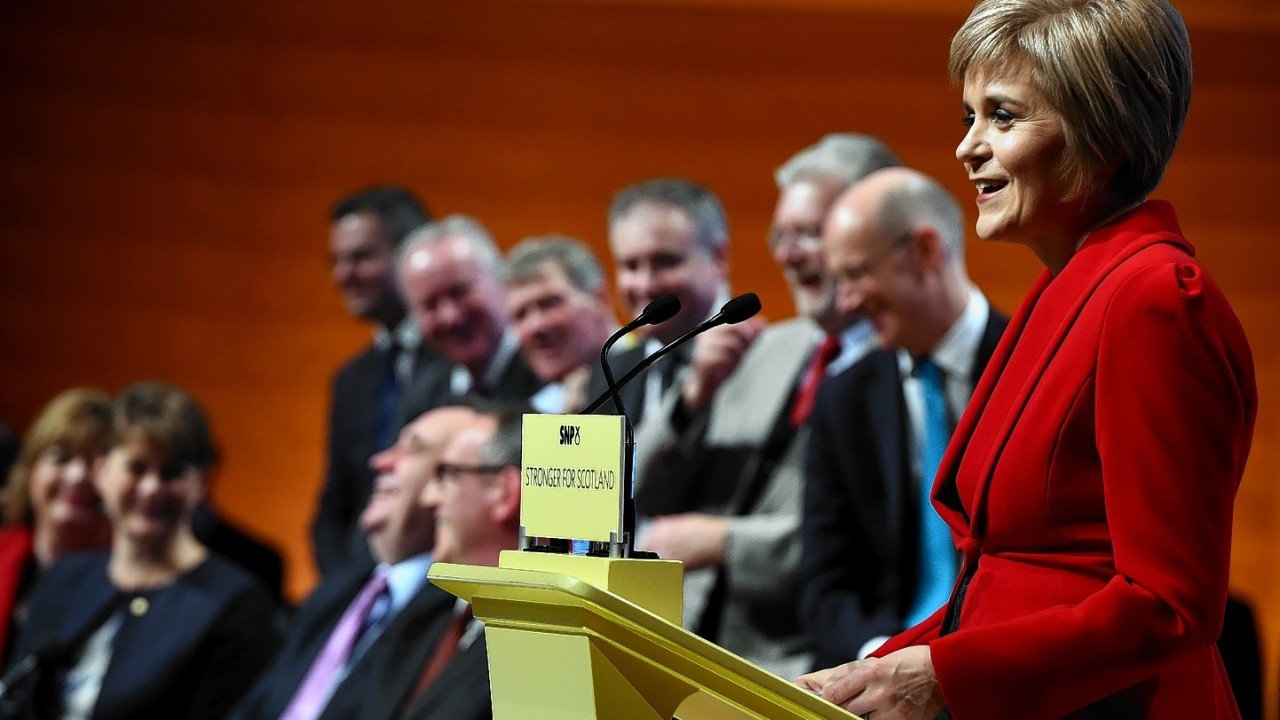 Nicola Sturgeon has predicted the SNP could  hold the balance of power in the next Westminster government.
The new party leader ruled out a coalition with the Conservatives but said she was prepared to put Labour in power –  for a price.
And Scotland could harness the political energy generated by the referendum to eventually  become independent.
Ms Sturgeon closed the two-day SNP conference in Perth with a bullish performance that brought delegates to their feet.
She laid out her political ambitions for the years ahead with pledges on extra childcare and  NHS funding if the SNP retain power in the 2016 Scottish Parliament elections.
Her address started with a tribute to Alex Salmond, who stood down as party leader after the Yes campaigns   referendum defeat, calling him a "hero of our movement" and a "champion of our nation".
The SNP believe they have a good chance of capturing the majority of Labour seats north of the border in May's general  election.Ms Sturgeon said the odds on a hung parliament shorten every day.
"Scotland could well hold the balance of power in a Westminster parliament with no overall majority," she  said.
"If that happens, I promise our country this: you won't need to  vote Labour to keep the Tories, out because that's what we'll do.
"My pledge to Scotland today is simple – the SNP will  never, ever, put the Tories into government.
"But I ask you to think  about this, think about  how much more we could win for Scotland from a Westminster Labour government if they had to depend on  SNP votes. They'd have to deliver real powers for our parliament."
Part of the condition for a Labour-SNP coalition would be rethink of the "endless austerity that impoverishes out children" and to putting the next generation of Trident nuclear submarines on the Clyde.
Ms Sturgeon laid out her stall for her coming time as first minister. She vowed to continue  the small business bonus scheme not just for the remainder of the current Scottish Parliament but  also for the next one as well, if re-elected in 2016.
Delegates heard it will be her "personal mission" to tackle poverty and inequality.
Ms Sturgeon said she would "lead by example" as she announced the Scottish Government had reached a deal with  cleaning contractor Mitre that all 117 staff working in government building currently paid  below the living wage will be brought up to that level by the end of the year.
The SNP will also bring about an increase in childcare similar to that promised if Scotland had become independent.
"I pledge today that  our 2016 manifesto will set out our ambitious plan to increase childcare provision," Ms Sturgeon said.
"By the end of the next parliament, my commitment is that all three and four-year-olds and all eligible two-year-olds will  receive not just 16 hours but 30 hours of free childcare each week."
Ms Sturgeon said as first minister the health service will be "a daily priority" and she pledged that if re-elected next term to increase the revenue budget "in real terms for each and every year of the next parliament as well".
Throughout her address was the message that the SNP were riding high and that the energy of the referendum campaign could be harnessed to secure independence.
"The challenge is great, but our determination is even greater," she said.
"Because the prize is prosperity, equality, opportunity. The prize is independence."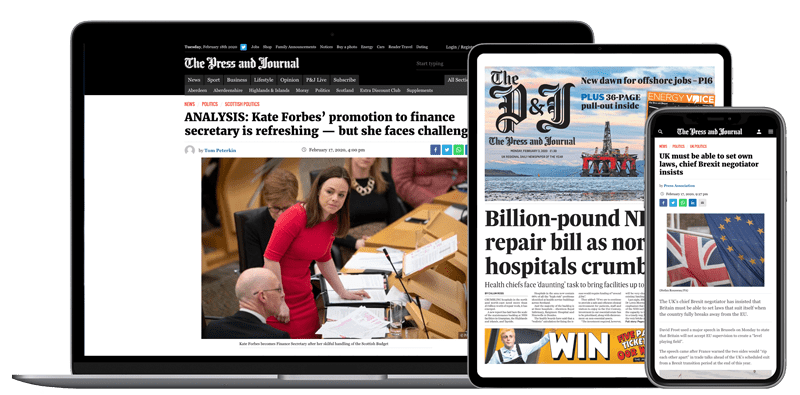 Help support quality local journalism … become a digital subscriber to The Press and Journal
For as little as £5.99 a month you can access all of our content, including Premium articles.
Subscribe