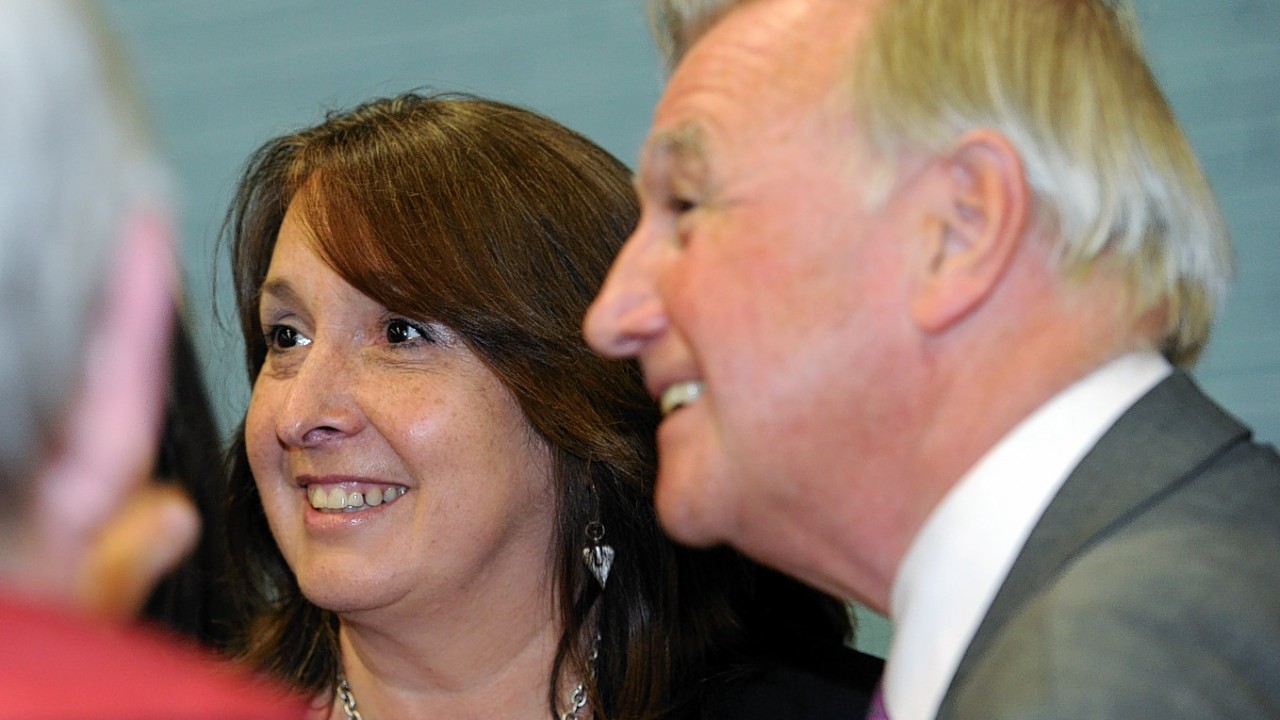 The Liberal Democrats are struggling to match the value of donations secured by Alex Salmond's general election campaign team through crowdfunding.
Christine Jardine, the Lib Dem candidate for the north-east constituency of Gordon, has managed to raise more than £4,000 over the last three days.
But Mr Salmond, former first minister and MSP for Aberdeenshire East, secured £13,010 in online donations from members of the public.
The cash donated to the Gordon branch of the SNP by 308 backers over 28 days will be used to pay for street stalls and field posters.
Ms Jardine has set herself a target of raising £5,000 to help promote her message to voters ahead of the general election on May 7.
Sir Malcolm Bruce, who represented Gordon for more than 30 years before standing down, claimed she would be a "strong, independent voice" and would not be "gagged" by any political party.
"I'm told we're short of £5,000 to pay for what Christine needs between now and polling day," he added.
"Every pound you donate will help us deliver a bigger and better campaign."
Ms Jardine said crowdfunding was one of several funding streams being utilised to bankroll her campaign but was not in a position at the moment to divulge how much money had been raised to date.
The SNP is pulling out all the stops to try and overturn the 6,748 vote majority secured by Sir Malcolm in 2010.
Although the SNP received £3.7million in donations in 2013-14, many candidates have turned to crowdfunding to bankroll their general election campaigns.
Ian Blackford, who hopes to become the next MP for Ross, Skye and Lochaber, has raised £3,835 so far through 94 backers.
The Aberdeen branch of the SNP has raised £6,710 from 83 donations to try and ensure city councillors Callum McCaig and Kirsty Blackman win the Aberdeen south and north seats respectively.
Angus Robertson, who hopes to be re-elected the MP for Moray, has raised £1,155 against a target of £3,500 and Angus MacNeil, who is standing in the Western Isles, has secured £2,168 – which is far short of the £5,000 target set for yesterday. (mon)
Stewart Donaldson, SNP candidate for West Aberdeenshire and Kincardine, has raised £3,622 to date.
Dame Anne Begg, who is seeking re-election as the Labour MP for Aberdeen South, has raised £620 so far.
And former Lib Dem leader Charles Kennedy, who hopes to be re-elected MP for Ross, Skye and Lochaber, has secured £2,792 to date against a £5,000 target.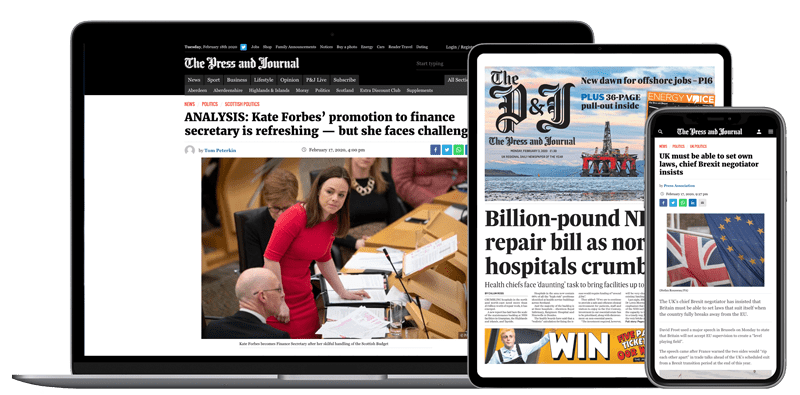 Help support quality local journalism … become a digital subscriber to The Press and Journal
For as little as £5.99 a month you can access all of our content, including Premium articles.
Subscribe