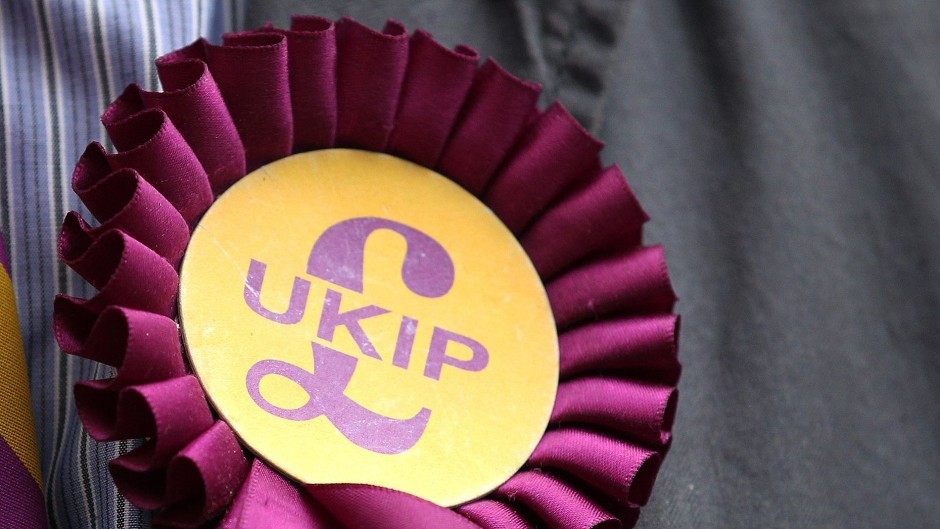 A mother and daughter are campaigning to win two Westminster seats on opposite sides of the country.
Caroline Santos is the UK Independence Party's (Ukip) candidate in Argyll and Bute while Emily Santos hopes to become the movement's MP for Gordon in Aberdeenshire.
Both seats have been Liberal Democrat strongholds for many years but all challengers face an uphill battle against the SNP if recent opinion polls are to believed.
Setting out her position on her website, Caroline Santos, who has claimed she had not influenced her daughter's decision to stand for Westminster, said she was "alarmed by the dictatorship of the European Union and the growing cancer of nationalism in Scotland".
"I have always had a keen interest in politics, particularly those issues affecting rural areas and believes the cosy Westminster club of career politicians has gone on for too long," she added.
"If elected I will prove a doughty champion for the issues affecting Argyll and Bute whilst campaigning to end rule from Brussels and promote Scotland's place at the heart of a United Kingdom."
Ms Santos has laughed off accusations of being racist, pointing out that two of her three children were mixed race, and said she was merely opposed to open door immigration.
Emily Santos, 26, works as a nurse in a community hospital and has put the NHS at the centre of her campaign.
NHS Grampian has been in the spotlight for all the wrong reasons recently due to staffing problems and missed healthcare treatment targets.
Health board bosses and the Scottish Government claim the situation is improving, however.
But Miss Santos of Inverurie claims the SNP has squandered taxpayers money that should have been invested in the NHS.
She said she believed Scotland's health service would be best served if the country remained part of the UK.
Ms Santos added that money saved in UK European Union membership fees should be invested in the NHS.
Scots elected Ukip's David Coburn to represent the country in the European Parliament last year.