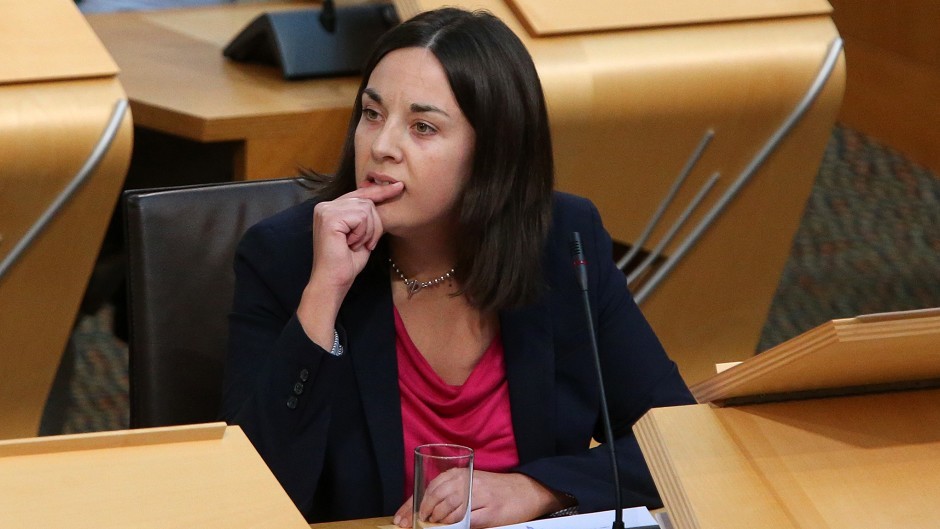 Almost three-quarters of Scottish Labour parliamentarians have backed Kezia Dugdale to be the next leader as nominations for the post officially opened.
Ms Dugdale now has the support of 27 MSPs, as well as the party's only Scottish MP Ian Murray and two MEPs David Martin and Catherine Stihler.
The only other contestant for the post vacated by Jim Murphy after Labour's election drubbing is Eastwood MSP Ken Macintosh.
Ms Dugdale has submitted her resignation as deputy leader. A change in the rules letting the deputy leader come from within local government paved the way for Glasgow Council leader George Matheson to throw his hat into the ring.
In a statement he said: "The Scottish Labour Party needs to stop feeling sorry for itself and instead focus on the concerns of the people of Scotland.
"I offer the distinct combination of experience and change. I have successfully led Scotland's largest city for over five years. But because I'm not an MSP I offer a fresh perspective on the national political scene."
It emerged yesterday that Ms Dugdale has secured the support of six more MSPs including party finance spokeswoman Jackie Baillie, culture spokeswoman Claire Baker, chief whip Neil Bibby and parliamentary business manager James Kelly.
Ms Dugdale said: "We know politics in Scotland has changed fundamentally and the Scottish Labour Party have only one chance to get it right.
"But this leadership election isn't just about transforming Scottish Labour, it is about stepping up and regaining the trust of the people of Scotland."
Mr Macintosh said: "This is our moment to show our resilience, to reclaim our party and to show Scotland we have listened to the very loud message that they sent us in May, and at previous Scottish elections too."
Nominations for the UK party leadership closed yesterday with Shadow health secretary Andy Burnham, shadow home secretary Yvette Cooper and shadow health minister Liz Kendall having already secured more than the minimum 35 formal endorsements from MPs.
Veteran left-winger Jeremy Corbyn, is a late contender following a last minute surge in support. The Islington North MP is standing on an anti-austerity ticket.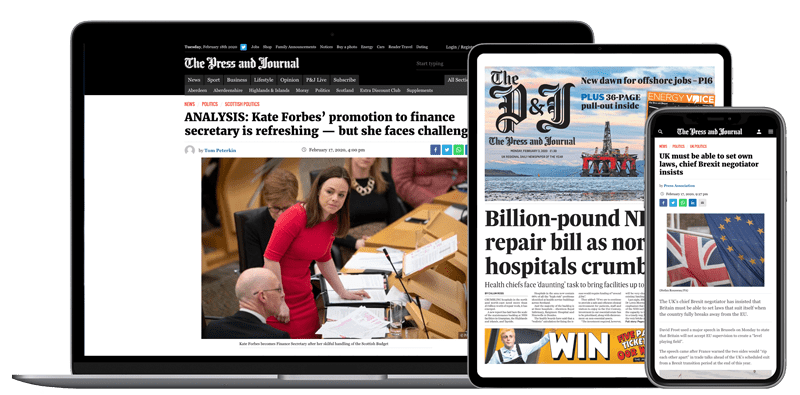 Help support quality local journalism … become a digital subscriber to The Press and Journal
For as little as £5.99 a month you can access all of our content, including Premium articles.
Subscribe