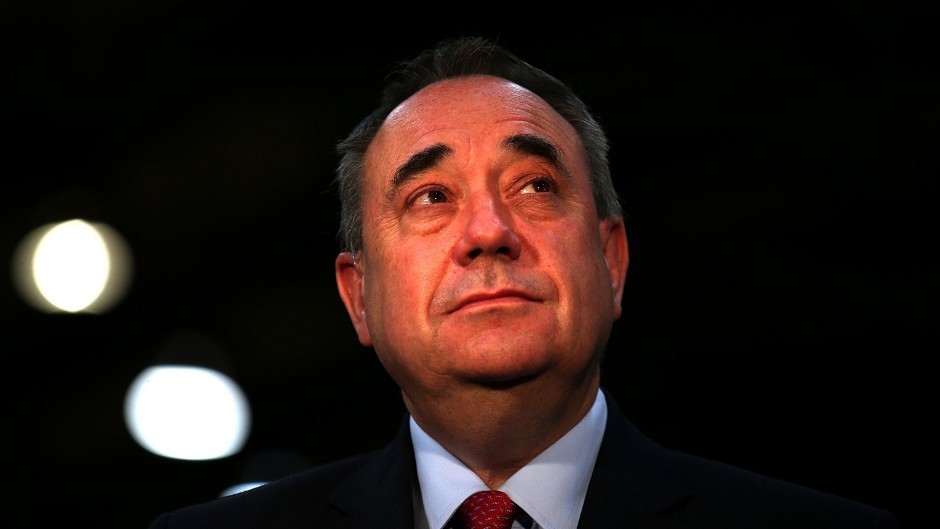 The editor of an online legal news website has launched a blistering attack on Alex Salmond after he mocked lawyers who questioned whether a law to crack down on football hooligans was workable.
Graham Ogilvy of Scottish Legal News urged the former first minister to "behave yourself, man" following "puerile and ignorant" remarks he made in his weekly P&J column.
He accused the MP for Gordon and MSP for Aberdeenshire East of acting like the kind of fan the Scottish Government was trying to crack down on.
Mr Salmond felt the editor''s wrath after he wrote that the Offensive Behaviour at Football and Threatening Communications (Scotland) Act was not initially popular among some members of the legal profession.
"Most of these daft toffs on the bench thought football was just rugger by another name," wrote the politician.
Mr Salmond said the catch-all penalty of breach of the peace was vulnerable to "clever-Dick lawyers" who argued successfully that sectarian chants could not cause a breach of the peace if everybody in earshot was singing along.
The politician said research showed that 80% of the public back the new law, including the vast majority of football fans.
Writing on an online blog, Mr Ogilvy said: "The language used by the former first minister in his Press and Journal column is completely inappropriate.
"His caricature of sheriffs as rugger playing 'toffs' is the worst sort of cheap demagoguery betraying either at best a complete ignorance of the work of the Judicial Appointments Board for Scotland over which he and his government exercise control.
"Or at worst, a cynical willingness to distort reality for short-term political gain.
"His cheap and nasty characterisation of hard-pressed defence solicitors struggling to get justice for their clients in an era of disappearing legal aid as clever dick lawyers is downright offensive."
Mr Ogilvy questioned the definition of "clever dick".
"The Collins dictionary definition is 'a person who is obnoxiously opinionated or self-satisfied; a know-all' – a description that politeness and human decency prevents us from applying to the former first minister."
In a nod to language recently used by the ex-SNP leader to chastise Conservative MP Anna Soubry, the editor said: "But we can offer perhaps one piece of advice apparently so often favoured by Mr Salmond – behave yourself, man!"
The SNP declined to make any comment.