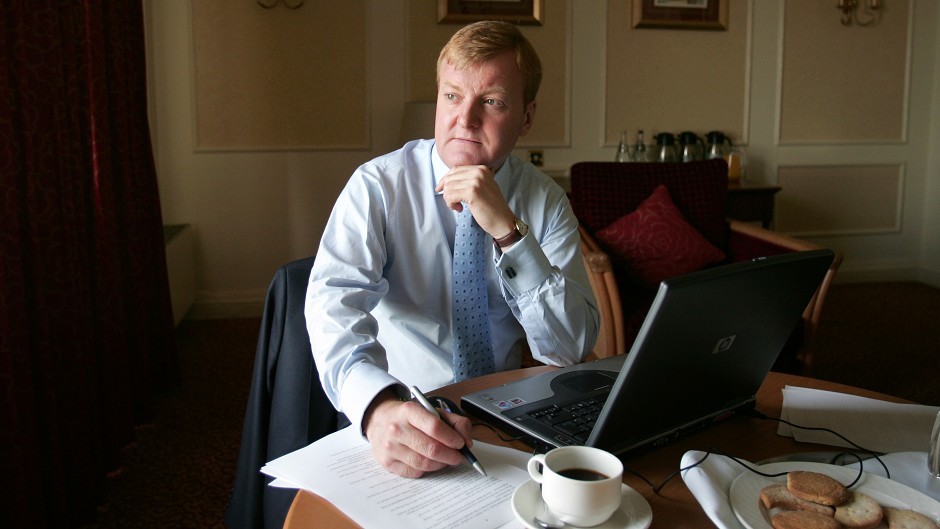 A memorial dinner and debate is being held at Glasgow University Union in honour of the late former Liberal Democrat leader Charles Kennedy.
Politicians and ex-students are gathering on September 25 to debate the motion – this house believes that the UK should remain within the European Union.
Mr Kennedy, who died at his home in Caol near Fort William at the age of 55 on June 1, was said to have been relishing the prospect of leading the campaign to persuade people to vote to keep Britain in the EU at the forthcoming referendum.
The former MP for Ross, Skye and Lochaber was ousted after 32 years at the general election in May.
Mr Kennedy's family revealed the cause of his death was a haemorrhage linked to alcoholism.
The debate will be chaired by former Lib Dem leader Sir Menzies Campbell.
The names of the participants, who will include members of both the Scottish and Westminster parliaments, will be announced in due course.
Rory Slater, president of the Glasgow University Union said: "Everyone was devastated to hear the news about Charles last month.
"He was a valued member of the university's community, not just as a two-term rector, but also as a former president and active alumni of the GUU.
"Charles was particularly renowned for his successes in debating at the Glasgow University Union, winning the Observer Mace competition during his time here in a golden era on the national and international stage.
"The union will mark his achievements and contributions by way of a memorial debate and dinner, to be attended predominantly by students and alumnus."
Dinner tickets cost £60 but a discount will be provided to current university students.