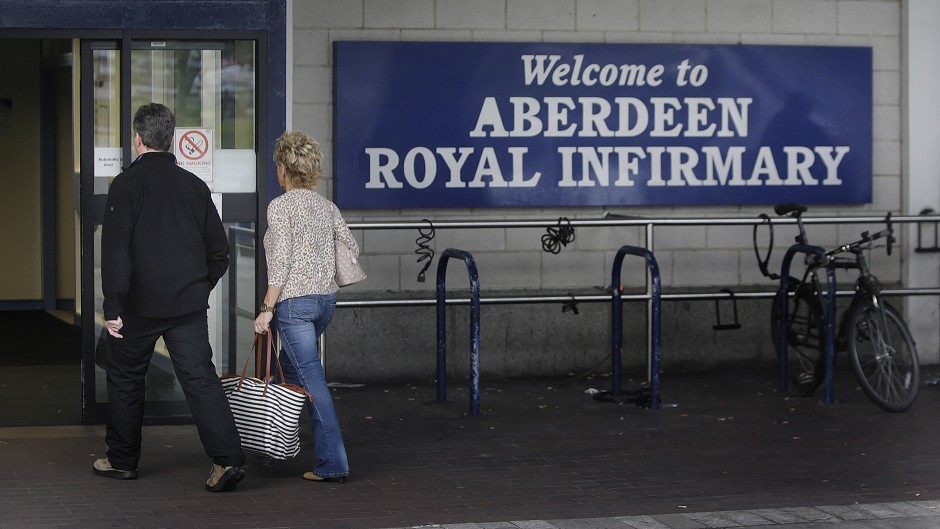 Health boards across the north and north-east have surpassed hospital accident and emergency waiting times targets.
Official figures showed that 96.2% of 2,079 people treated in facilities run by NHS Grampian during the week ending July 5 were seen, treated and admitted, transferred or discharged treated within four hours.
The target is to treat 95% of people within that time scale.
A total of 83 people waited more than four hours in north-east hospital emergency departments.
The figures showed that 93.8% of 1,105 people seen at Aberdeen Royal Infirmary were treated within four hours which means that 69 people waited longer than they should have.
A spokeswoman for NHS Grampian said: "We are delighted to see the access figures improving across the emergency departments.
"We are working across the hospitals to improve the journey times for patients being placed from emergency departments into the most appropriate ward areas as directed by their conditions.
"Often due to the complexity of attendees, and numbers coming to the department, the performance in ARI can be marginally lower than those of Royal Aberdeen Children's Hospital and Dr Gray's Hospital."
Staff who work for NHS Highland ensured that 96.9% of 1,222 people seen in A&E departments were dealt within four hours, which meant only 39 people waited longer than they should have.
A total of 705 patients were treated in Raigmore Hospital in Inverness during the period in question and 95.9% of them were dealt with within four hours.
Only 29 people waiting longer than they should have.
The figures showed that 94.6% of people were seen, treated and admitted, transferred or discharged within four hours at core A&E sites across Scotland.
This is comparable with the previous week's performance when 94.7% of people were seen within the timeframe.
Public Health Minister Maureen Watt, as north-east MSP, said department performance across the country was "stabilising".
"The figures show that 13 out of 14 health boards treated nine out of 10 patients within four hours during the week ending July 5," she added.
"Long waits have also continued to remain low.
"Of course, there is still much work to do and it's important that with support from the Scottish Government, health boards retain momentum throughout the summer months to ensure they are in the best position possible heading into next winter."
But Liberal Democrat health spokesman Jim Hume claimed the SNP government was failing the NHS.
"Week after week we see doctors and nurses doing their utmost to ensure patients get the care they need," he said.
"But the hard fact is that the four hour standard has been missed again.
"Those health boards where this crucial target has been missed deserve better from SNP ministers.
"They have had eight years to give hospitals the support they need but took their eye off the ball during the referendum. It is time that they delivered."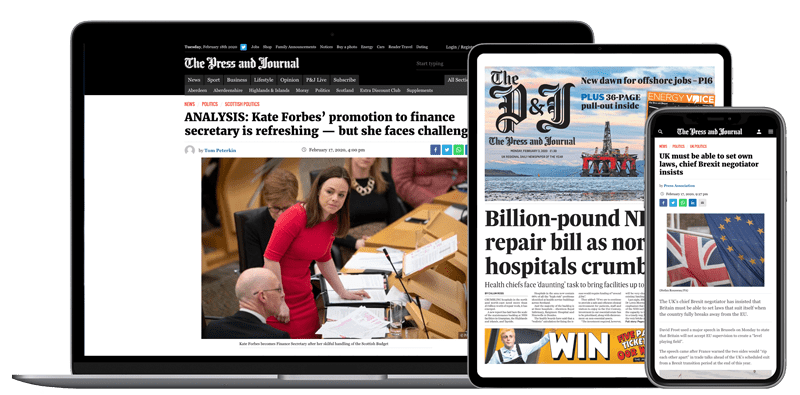 Help support quality local journalism … become a digital subscriber to The Press and Journal
For as little as £5.99 a month you can access all of our content, including Premium articles.
Subscribe