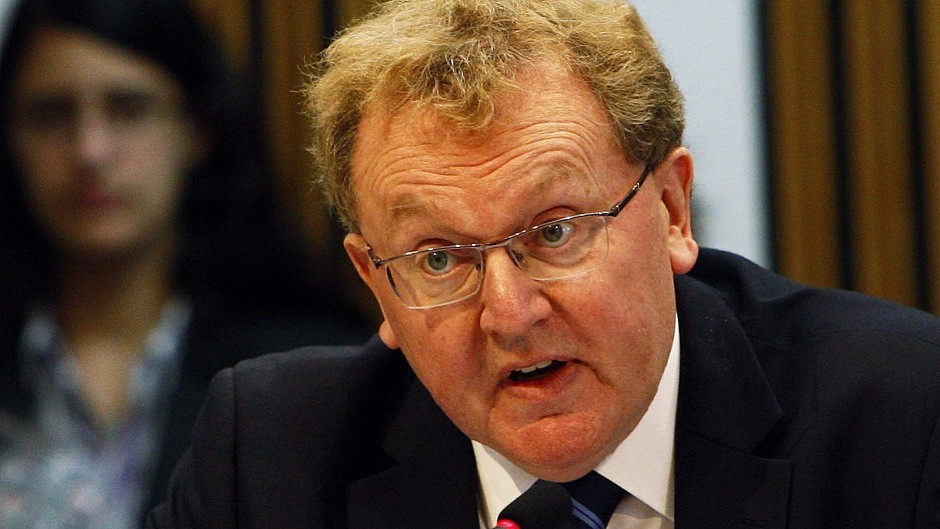 Scottish secretary David Mundell pledged yesterday to introduce significant changes to the Scotland Bill when the legislation returns to the Commons after consideration by peers.
However, the country's only Tory MP refused to explicitly rule out amendments to the law implementing devolution which are made through the House of Lords.
He said: "It is my intention to make substantive amendments in the House of Commons when the bill comes back at report stage."
The SNP repeatedly pressed Mr Mundell on the matter during Scotland Questions.
Martyn Day, MP for Linlithgow and East Falkirk, said: "You know that not a single amendment from the opposition parties has been accepted by your government, even amendments backed by 58, 59 Scottish MPs.
"Can you understand the anger people will feel if changes to the bill are brought through in the House of Lords rather than here in the Commons where they can be fully scrutinised by democratically elected members?"
Mr Mundell replied: "What I know angers people in Scotland is stunts, soundbites and press releases which are aimed solely at taking opportunistic positions on issues.
"The Scotland Bill is a matter of substance which will transfer significant powers to the Scottish Parliament and it should be treated seriously.
"Some of the amendments – not least full fiscal autonomy – have not been serious amendments. I'm looking at all the amendments, sorting the wheat from the chaff, and will bring forward amendments at report stage."
Scottish affairs committee chairman Pete Wishart pushed him again, saying: "You have been asked a very straight and clear question – will you now rule out significant and substantial changes to the Scotland Bill in the unelected House of Lords?
"The House of Lords has never been held in such contempt by the Scottish people who see it as nothing other than a repository for cronies and donors of the UK parties."
Mr Mundell hit back: "You have been rumbled. You don't want to participate in proper debate about the issues of concern to the people of Scotland."
Shadow Scottish secretary Ian Murray asked which of Labour's more than 80 amendments he would be accepting.
Mr Mundell said some had been constructively put, but others had been obviously partisan, adding: "I will reflect on amendments to the Scotland Bill that are in the interests of the people of Scotland."