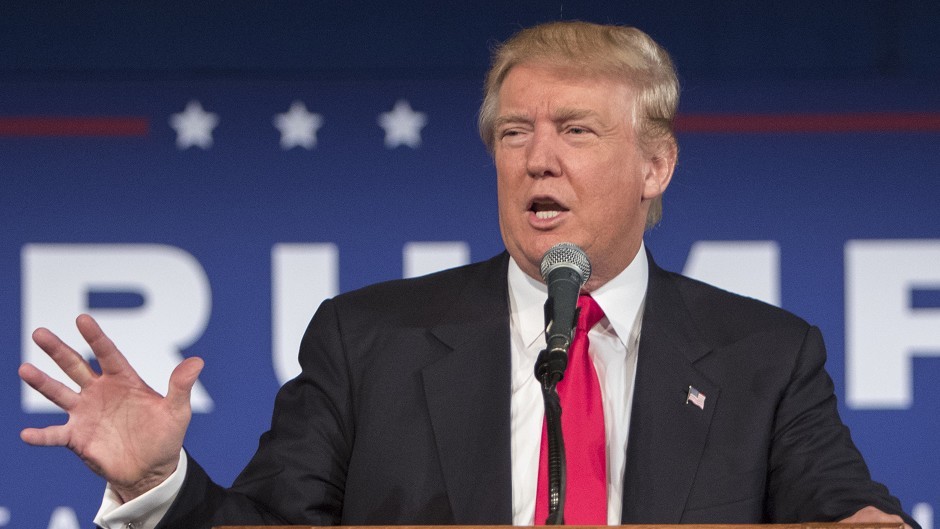 Donald Trump whipped up a social media frenzy as he took on his rival Republican US presidential hopefuls in the first TV debate of the 2016 election campaign.
The billionaire businessman was the subject of the lion's share of the chatter online during the Fox News showdown.
His virtual dominance could be explained by his refusal to rule out running for the White House as an independent in the event he does not win the Republican ticket.
Mr Trump – who took centre stage because of his polling lead in the run-up – was the only one of the 10 candidates who participated to raise his hand when asked who would not pledge to support the eventual party nominee.
This enraged Kentucky senator Rand Paul, who said Mr Trump was "already hedging his bets because he's used to buying politicians".
If the 69-year-old does run as an independent he would probably split the Republican vote, making it more likely that Democrat front-runner Hillary Clinton would win, giving her party a third straight term in the Oval office.
Analysis by data specialist Digital Contact shows Mr Trump was talked about significantly more than any other candidate in online conversations surrounding the debate.
As well as dominating overall, analysis showing the volume of social conversations in real time – minute by minute – reveals he was the most discussed consistently throughout.
During the event in Cleveland – the first of six Republican Party-sanctioned debates before primary voting begins in February – the reality TV star ended speculation he would moderate his harsh denouncement of America's politicians.
Instead, he stood behind many of his past statements – brushing aside questions about his public denigration of women.
Certain commentators have attributed Mr Trump's appeal to voters frustrated with Washington and career politicians to that.
Some Republicans do, however, fear his controversial campaign comments have tainted the public's view of the party as a whole.
He has managed to stir up plenty of controversy already, notably with comments he made about Mexican immigrants and an attack on rival John McCain's war record.
But his message is clearly resonating with large sections of the Republican vote as he has defied predictions to become a front-runner for the party's nomination.
In typical style, he has said he expects to win not just that race – but the presidency as well.
Standing to Mr Trump's left on the debate stage was former Florida governor Jeb Bush, a favourite of the wealthy donors and business leaders that make up the establishment wing of the Republican Party.
But Mr Bush, the son and brother of two former US presidents, has struggled to separate himself from the rest of the field and faces questions about whether his nomination would mark a return to the past.