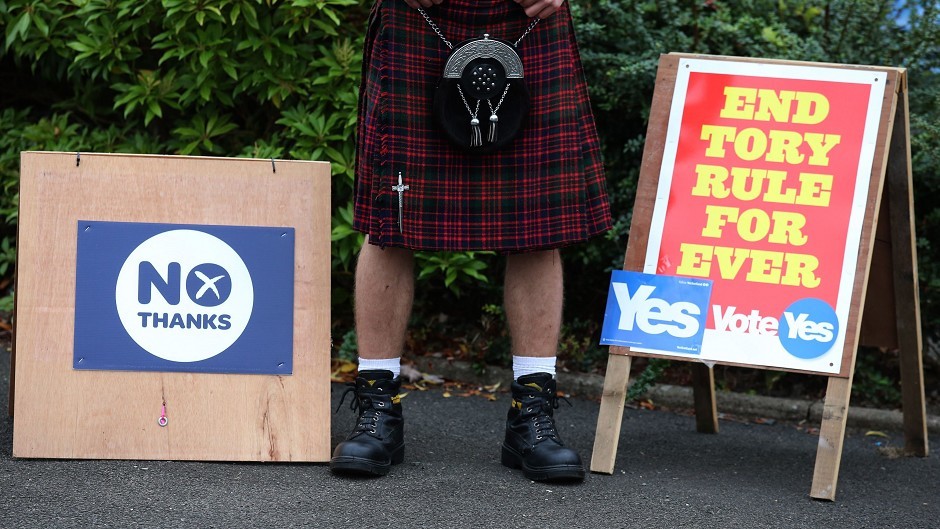 A second poll has put support for Scottish independence ahead of backing for the union almost a year on from the referendum vote.
The TNS poll of 1,023 adults found 47% would vote Yes if a second referendum was held tomorrow, compared to 42% who would back No and 11% who said they did not know.
Excluding those who were uncertain, the poll puts the Yes side ahead by 53% to 47%.
Younger voters aged between 16 and 34 were the most likely to say they wanted independence, with 59% supporting Yes, 28% backing No and 13% unsure.
The picture was almost reversed for older Scots, with those over 55 favouring a No vote by 58% to 31%, while 12% were uncertain.
Scots voted by a margin of 55% to 45% to reject independence on September 18 last year, but Glasgow was one of the areas to back a Yes vote.
The poll found that the city remains a Yes bastion, with 50% to 38% backing independence and 12% unsure.
Last week, an Ipsos Mori survey for STV found 53% backed independence while 44% would support the union and 3% were undecided.
Tom Costley, head of TNS Scotland, said the SNP faces a "difficult decision" on whether to include a commitment to a second referendum in its manifesto for next year's Holyrood election.
He said: "On the one hand, some will argue that 'just one more heave' will get the Yes vote over the line, and will be disappointed if there is no commitment to try again.
"Others will argue that a six-point lead can be overturned in a long campaign, and that a second lost referendum would make it hard to make another attempt for the foreseeable future."
The research put support for the SNP in the constituency vote for May's Scottish Parliament elections at 58% of those who expressed a preference, down from 62% a month ago.
Backing for Labour rose three percentage points to 23%, Conservative support stood unchanged at 12% with the Liberal Democrats up two points to 5%.
Mr Costley added: "SNP support remains at a very high level; Labour, which will be encouraged by making a modest dent in the SNP lead, is likely to have been helped in the past month by the election of Kezia Dugdale as leader in Scotland, and perhaps by the news focus on its UK leadership election.
"But it should be noted that the 23% poll support is still below the 24.3% it received in its general election defeat by the SNP."
TNS interviewed a sample of adults aged 16 and over between August 12 and September 1.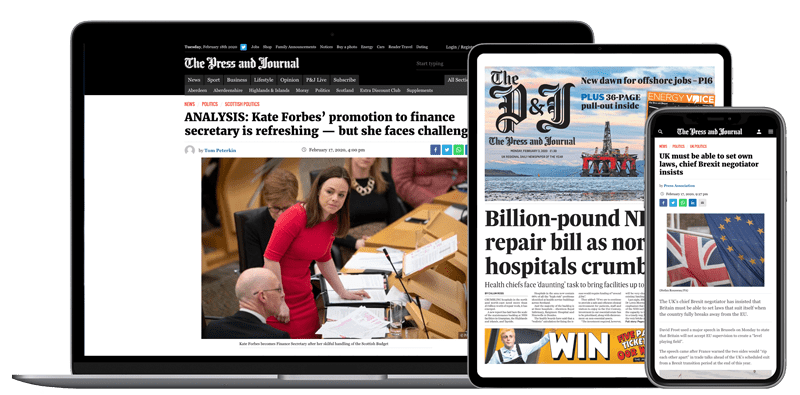 Help support quality local journalism … become a digital subscriber to The Press and Journal
For as little as £5.99 a month you can access all of our content, including Premium articles.
Subscribe