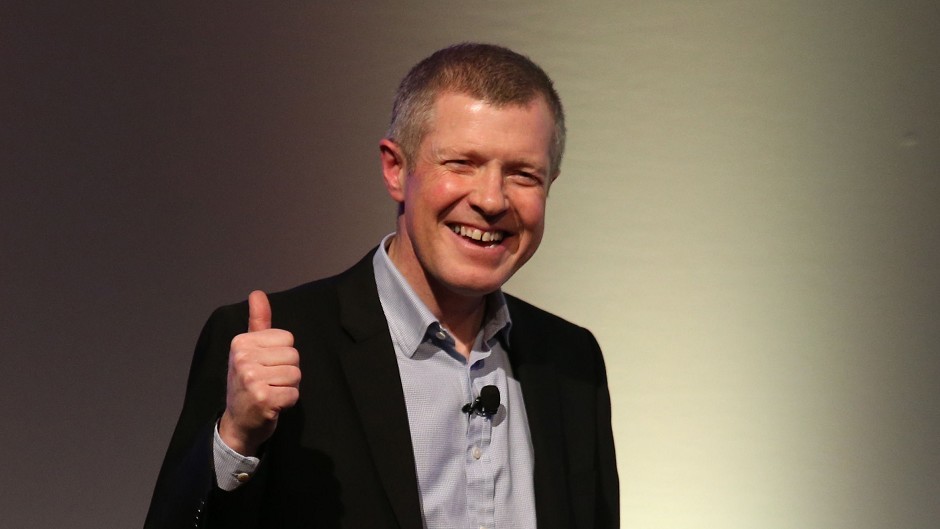 Scottish Liberal Democrat leader Willie Rennie said he would work with Labour and the Tories if there was a second referendum on independence, despite branding the Better Together campaign that won last year's vote as "shambolic" and "secretive".
With the anniversary of the September 18 referendum approaching, the Liberal Democrat MSP said that Better Together had to focus on the negative because the three parties in it all had "very different visions for the Union".
With Scottish First Minister Nicola Sturgeon revealing the SNP's manifesto for next year's Holyrood elections would set out the circumstances and timetable for a potential second vote, Mr Rennie stressed that while he would join forces with Labour and the Conservatives again, it "would be different".
He stated: "If we have to work together to keep the United Kingdom together with others who we disagree with on other issues, that is what we'd do."
Mr Rennie told the Sunday Herald newspaper there had been a "clash of three different political parties" involved in Better Together.
"We all had very different visions for the union, so inevitably the common element was what we were against, which was independence," he said.
"So, to get a consensus, you were focusing on the negative. You couldn't do a positive vision."
Mr Rennie added: "Labour had a dark campaigning style. It was very secretive. Everything would be last-minute.
"You would never be told much about what was going on until it happened. We all suffered. The Tories and ourselves suffered more, but some in Labour were out of the loop as well.
"It was quite shambolic in its development. Internal comms was poor. You just weren't told about plans. Things were kept back."
Despite this, he said today his "initial view is we would work together with whoever agreed with us" to try to keep Scotland in the UK.
But he added: "It would be different. We're not going to endure what we endured in the last three years running up to the referendum."
Mr Rennie quipped that his comments about Better Together were "probably a wee bit diplomatic" but added that "it's what I've felt for some time".
With Scots voting against independence by 55% to 45%, he said: "We won in the end, we didn't win by a massive margin and I think we need to learn that lesson."
If there is another referendum, he said there would need to be "a positive uplifting vision of the United Kingdom as part of that campaign", adding that it "can't just be rooted in a deep negativity which too often engulfed that campaign".
But he insisted: "I would work with others. Liberals take the approach that we will work with other people where we can agree, even though we might strongly disagree with them in other areas – you only have to look to the coalition as a pretty clear example of that."